Description
Vaporesso TARGET 100 is a new Single 21700/20700/18650(with adapter) Kit in the VAPORESSO TARGET Series.
With its unique cage-like frame, the TARGET 200 redefines the size of the dual-battery kit, making it compact enough to carry outside while also suitable enough for indoor occasions.
The water-resistant braid makes it more durable and more comfortable and has been applied to offer enhanced durability for outdoor use whilst maintaining a comfortable grip.
The F(t) mode in the AXON CHIP provides a precise heating rate control and the full vaporization of different flavours at different temperatures.
The newly developed iTank redefines DTL vaping, which can hold 5ml of eliquid,(Straight Tube), or 8ml with the optional bubble glass, (Sold Separately).
Its enlarged liquid capacity in an exquisite size allows it to last longer and provides users with a more fulfilling vaping experience. The innovative Turbo Airflow System with brand new Gti coil provides a smoother airflow and even heating to fully vaporize the liquid. delivering a better and quieter vaping experience.
The innovative Turbo Airflow System with the brand new Gti coils provides a smoother airflow and even heating to fully vapourise the liquid. delivering a better experience with less noise. Together with the AXON CHIP, it ensures much bigger clouds and bold, richer flavour..




What's Different between of those three Mode?

F(t) Mode:
is by adjusting temperature,heating speed and time,F(t) Mode releases the flavors of the eliquid adeqyately,delivering the perfect balanced tasting experience consistently from the first puff throughout.

PUL(Pulse Mode)
:its a mode to improve vaping experience through constant voltage output,delivering optimal flavor production,throat hit ,nicotine satisfaction,and perfect temperature cloud continuously.

Diy Mode:
You can choose traditional VW (Soft(S),Normal(N),High(H)),VV(0-9V),BP(Bypass) Modes in this section

And in System Setting Menu ,there has a Smart VM setting,when this function is turned on and a pod is installed, the system will recommend the best power.

Brand: Vaporesso
Dimensions: 140.3 * 28.6 * 35.1 mm
TANK Capacity: 5ml
Coil Resistance:
GTi 0.2ohm MESH Coil (60-75W)
GTi 0.4ohm MESH Coil (50-60W)
Battery Capacity: 1 * 21700/18650 Battery (Not Included)
Output Power: 5-100W
Charging Current: DC 5V/2A, Type-C
Display: 0.96 inch TFT Screen


Each set contain:
1pc VAPORESSO TARGET 100 Mod
1pc VAPORESSO iTANK (5ml)
1pc GTi 0.2ohm MESH Coil (60-75W)
1pc GTi 0.4ohm MESH Coil (50-60W)
1pc Extra Glass Tube
3pc O-ring
1pc TYPE-C Cable
1pc User Manual
1pc Warranty Card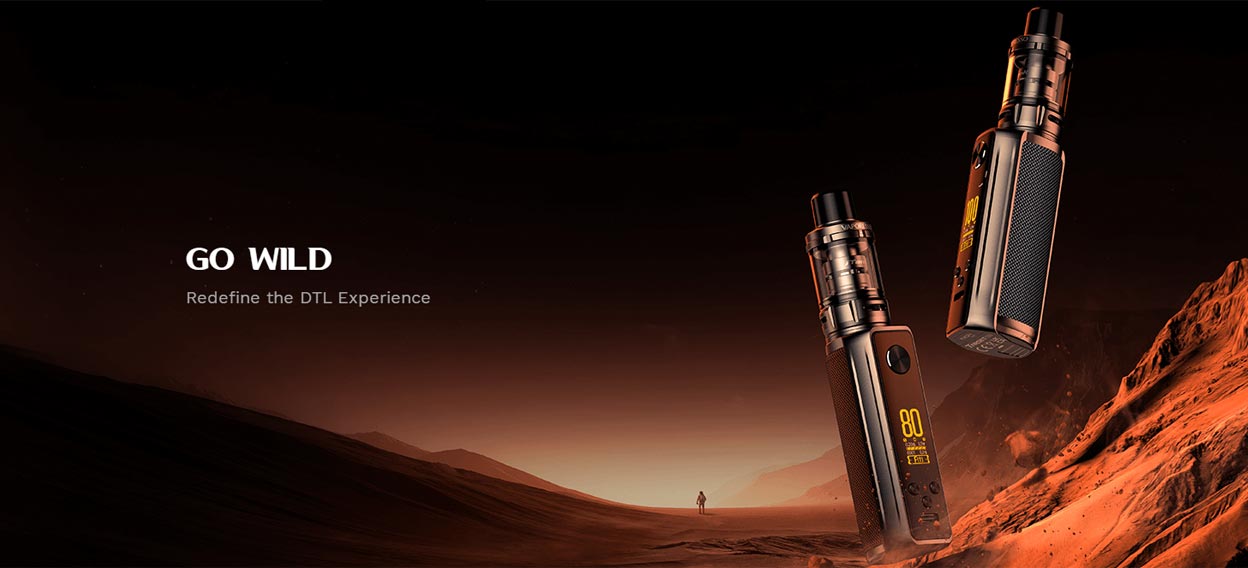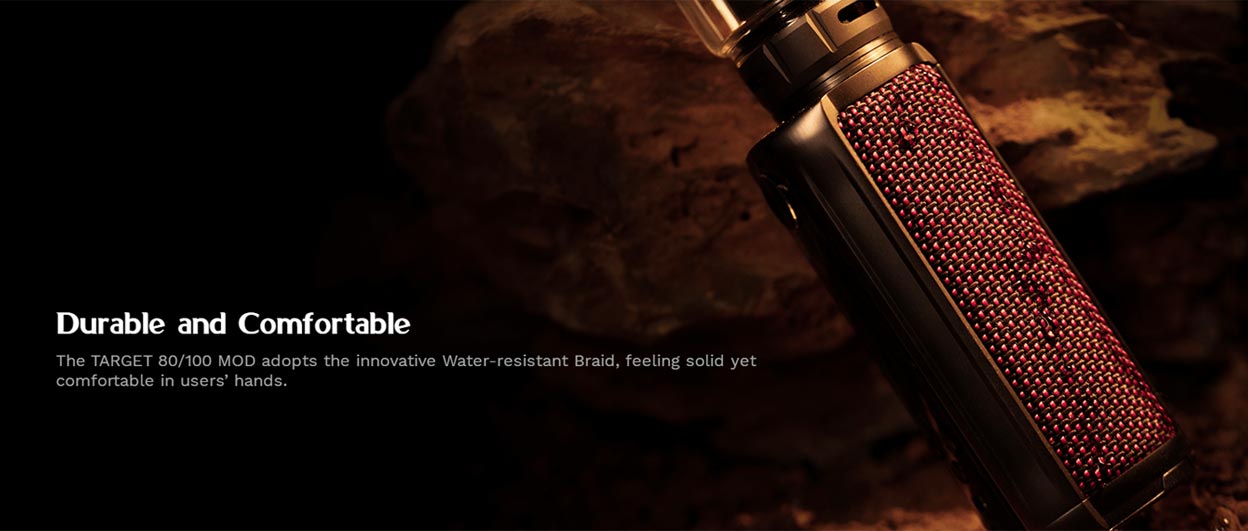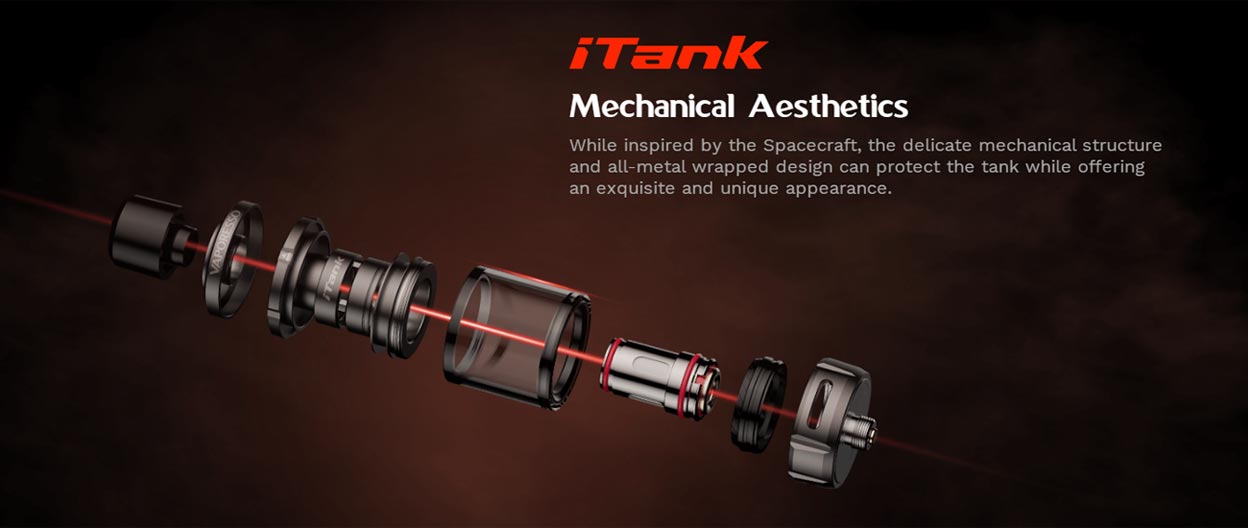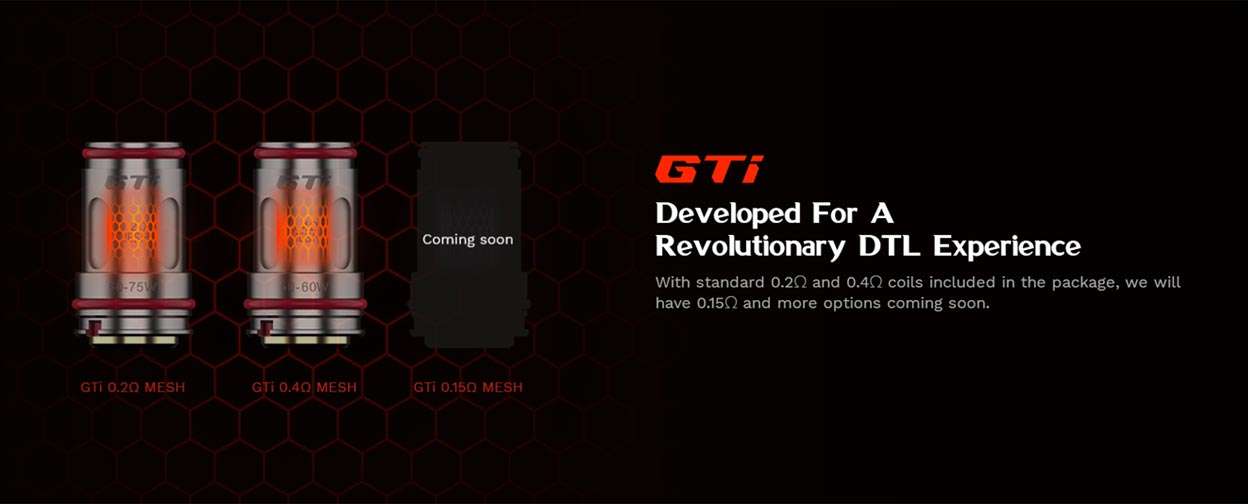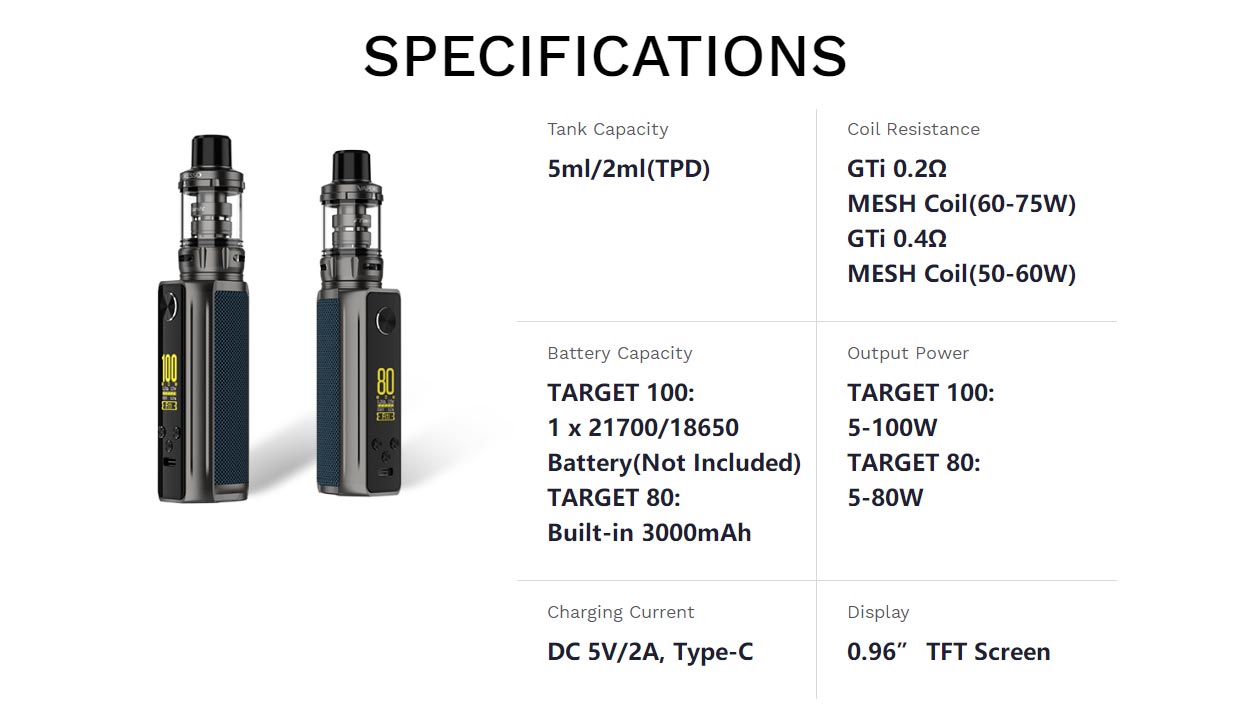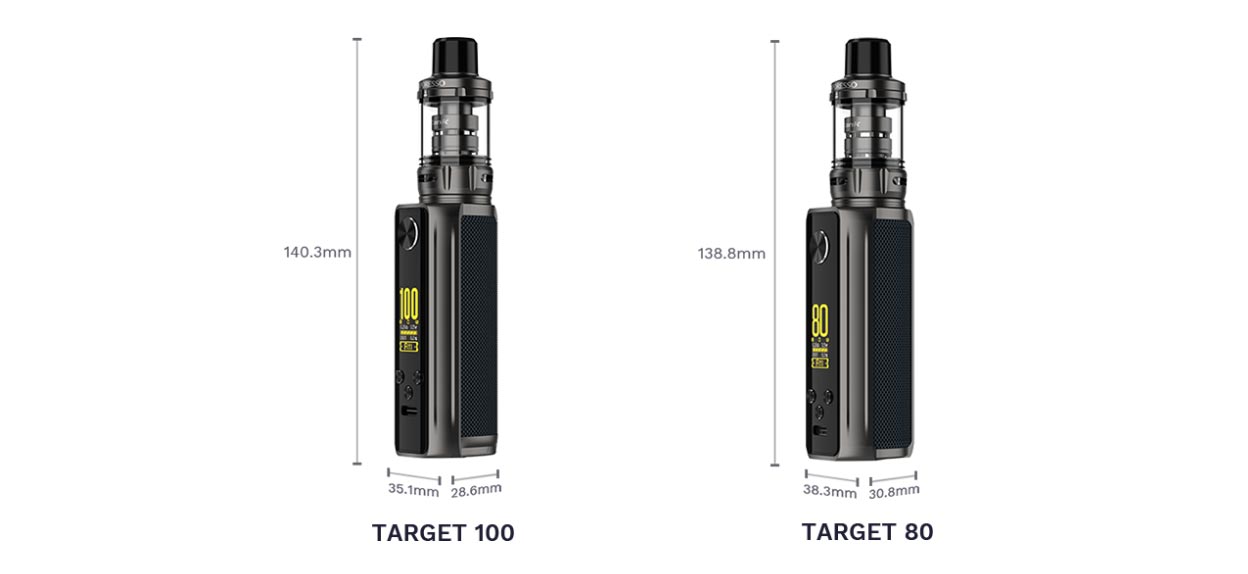 Payment & Security
Your payment information is processed securely. We do not store credit card details nor have access to your credit card information.