Description
The Vandy Vape Pyro V4 RDTA is made of stainless steel and has a 25.5mm rim diameter. The height of the tank, excluding the complete 810 drip type, slightly exceeds the 37mm . 
The Pyro V4 RDTA Tank is equipped with a capacious flask, the volume of which reaches a generous 5ml. To fill the reservoir, you will need to separate the dome of the evaporation chamber, after which you will have access to the side opening for the spouts of the vials or pipettes. The mentioned dome also serves as a system for regulating the upper air supply.
The key feature is the novelty air concentrated in its "soundboard", this is the new airflow design, whereby the numerous holes incorporated in the deck optimally supply the windings with fresh air via freely adjustable top airflow, in order to enable an authentic aroma development and dense vapour development.

Brand: Vandy Vape
Size: 37.45mm (L) * 25.5mm (D)
Capacity: 5ml
Version 4 of the Pyro Family
Dual or Single Coil Builds
Squonkable
Top Airflow
New Air Path Design
Anti-Leak Design
Juice Refill From Side


Each set contain:
1pc Pyro V4 RDTA
2pc Triple Fused Clapton Coils .41 Ohms
1pc Coil Lead Guide
1pc Pyrex Glass Tube
1pc Gold Plated 510 Pin
1pc Squonk Pin
1pc Accessory Bag
1pc User Manual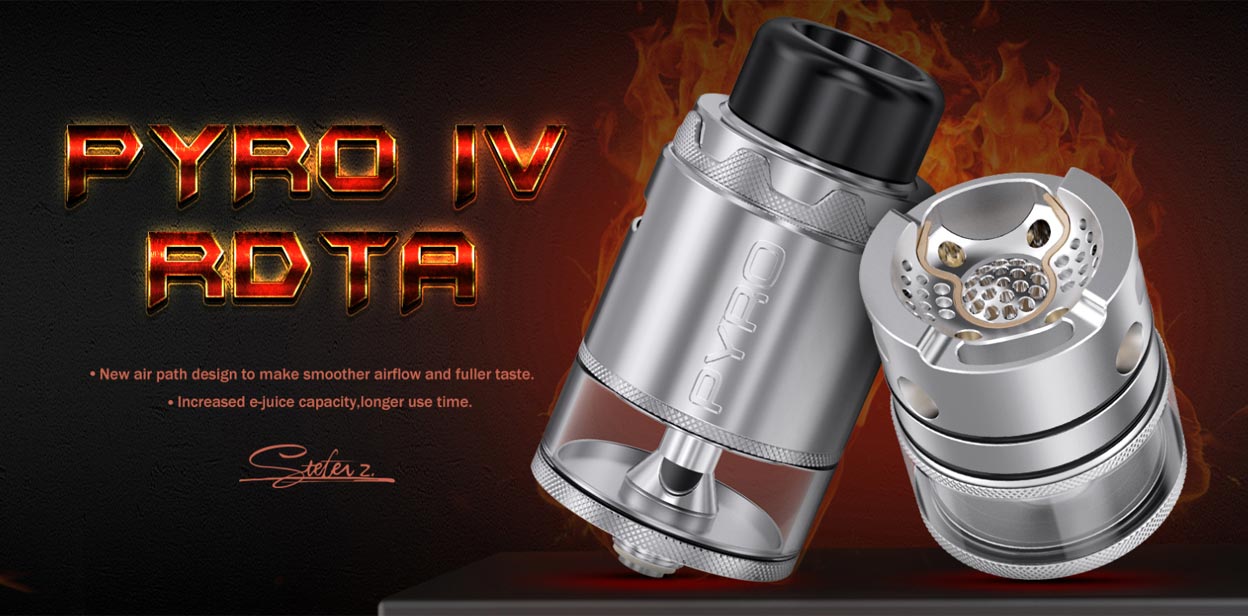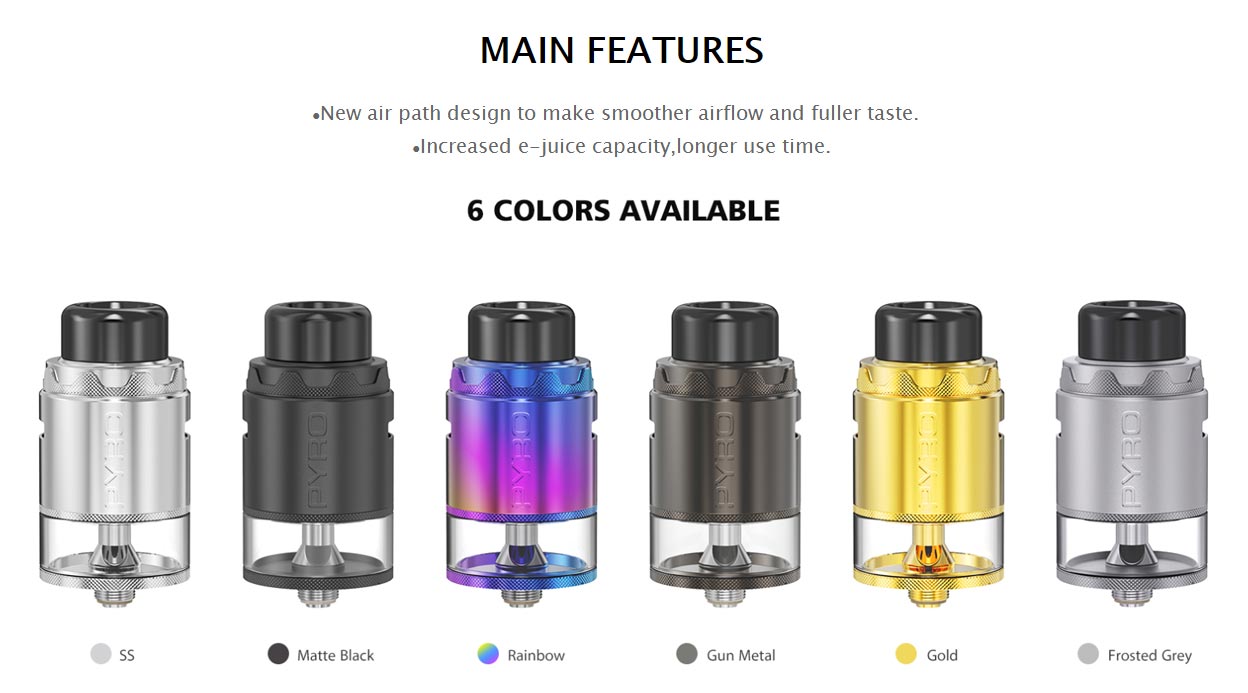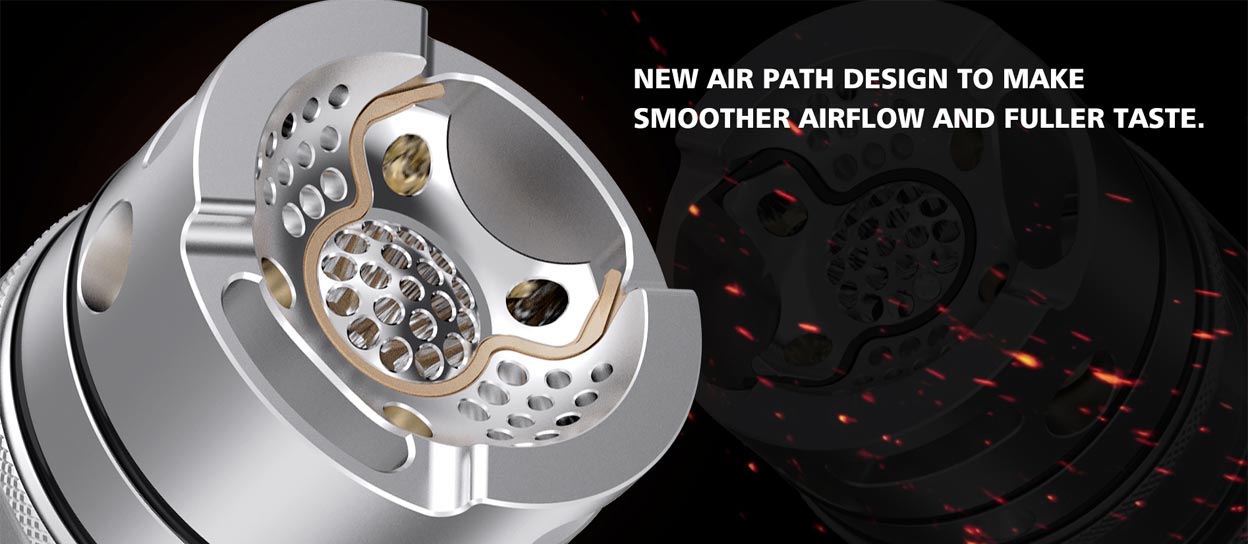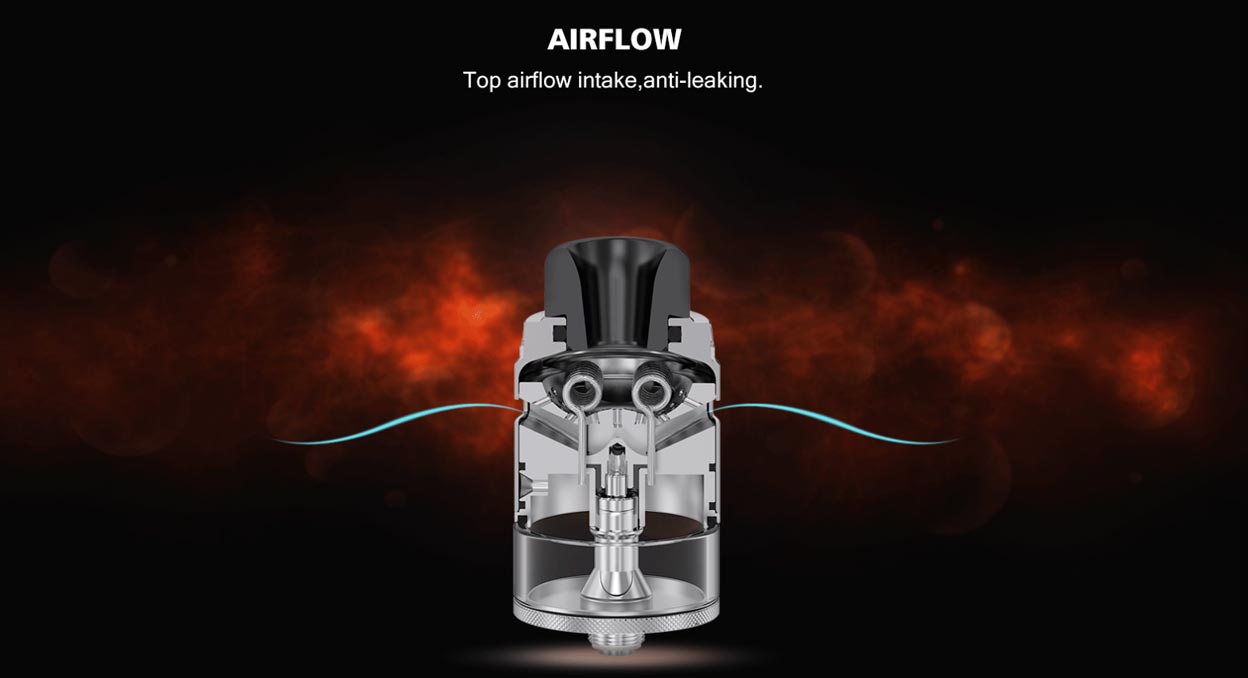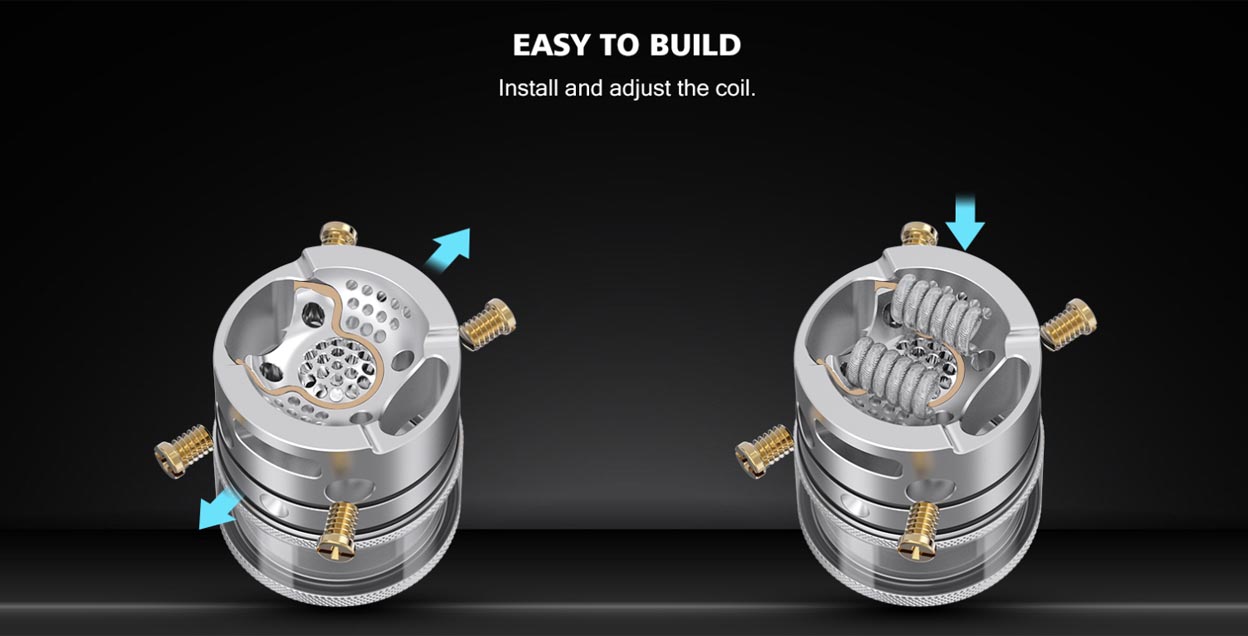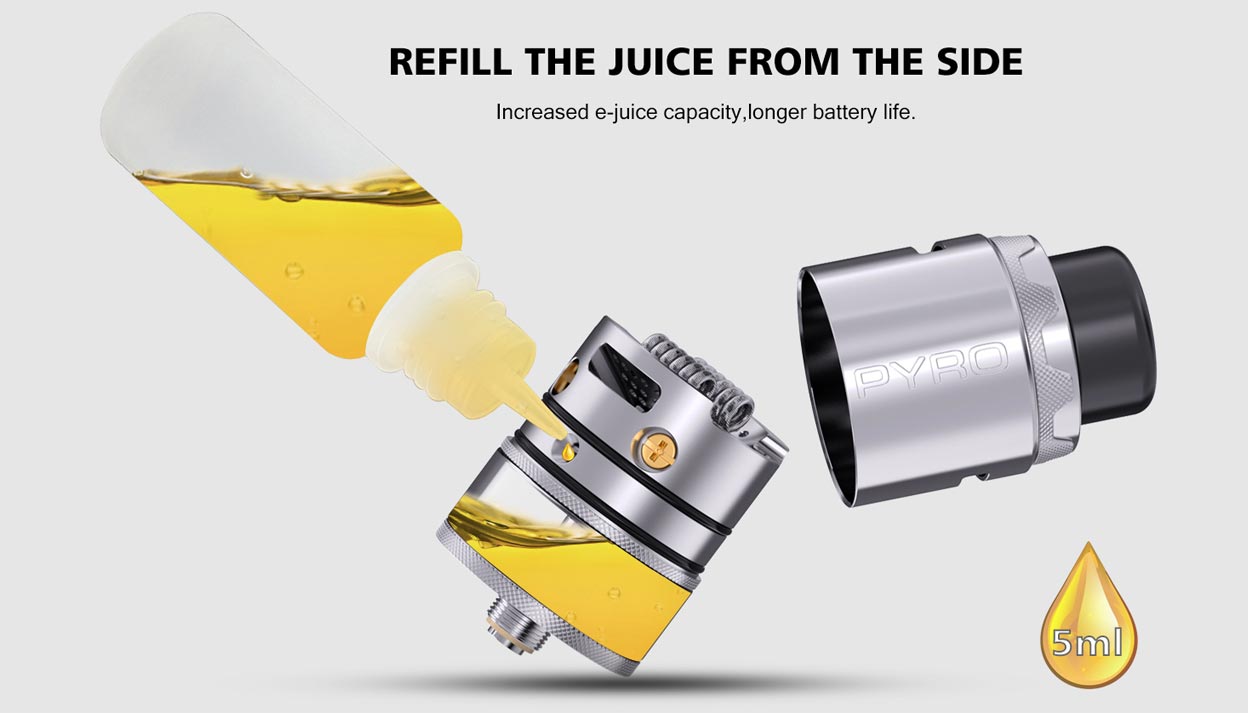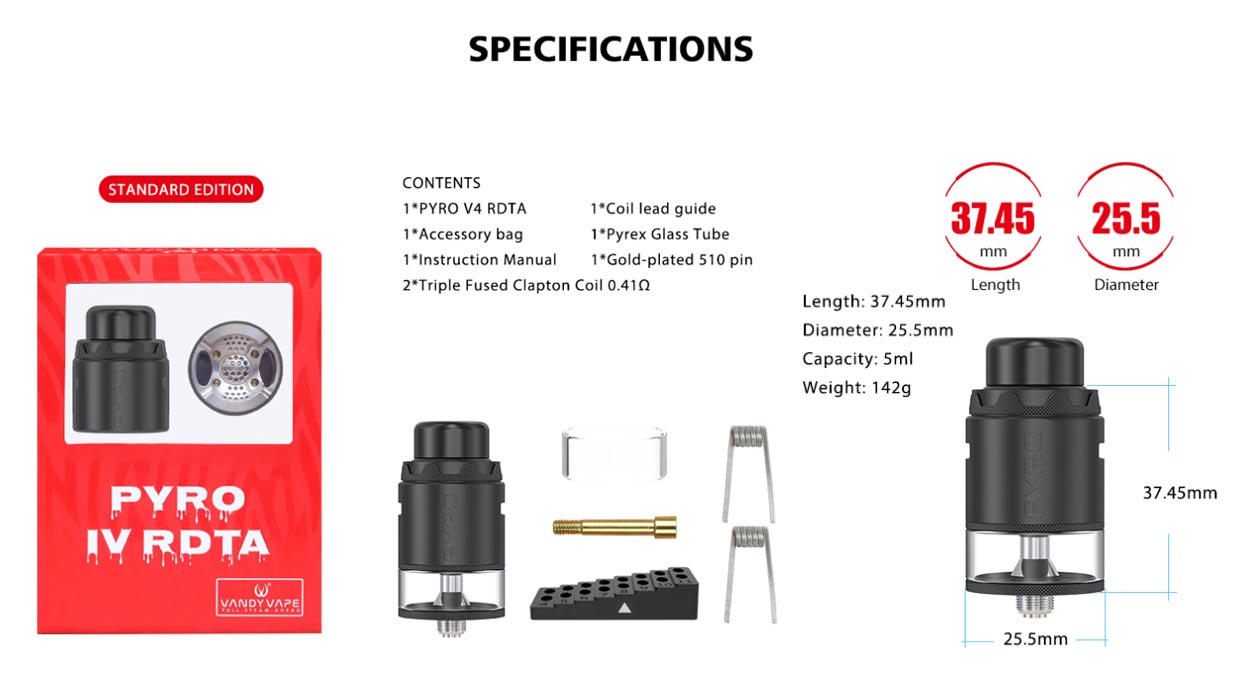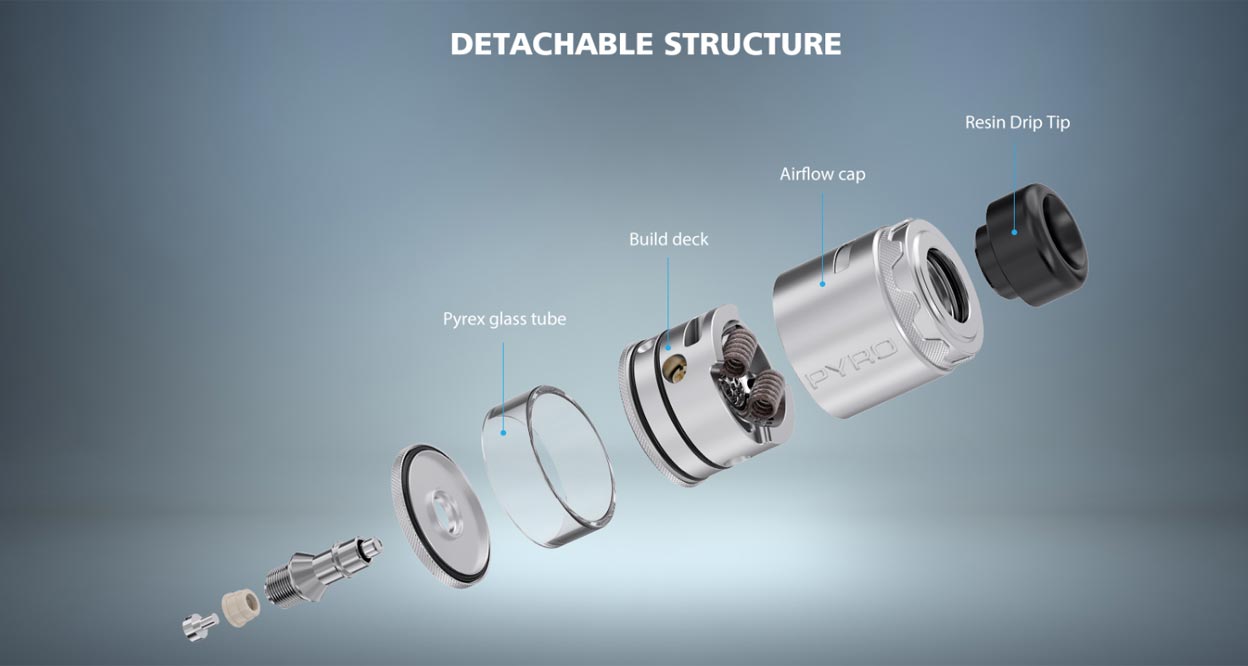 Payment & Security
Your payment information is processed securely. We do not store credit card details nor have access to your credit card information.