Description
Wotofo
 Profile PS RDA, the collaboration of Wotofo and Mrjustright1, is a dual mesh RDA with an 810 Resin Drip Tip. Packed full of features, the Wotofo Profile PS Dual Mesh RDA offers an adjustable side airflow with flexible honeycomb, while supporting a direct dripping method & squonkable juice fill.
Features:
1. The collaboration of Wotofo and Mrjustright
2. Dual mesh RDA
3. 3ml e-Juice well capacity
4. Flexible honeycomb
5. Adjustable side airflow
6. Direct dripping method & squonkable way
RDA Type: Dual Mesh RDA
Deck Diameter: 28.5mm
Overall Height: 35.5mm (with 810 drip tip and 510 pin)
Drip Tip: 810 Resin Drip Tip
Coil Configuration: Dual Mesh in Parallel or Series
Included Mesh Resistance: 0.30ohm
series build: 0.60ohm; parallel build: 0.15ohm
Wattage Range: 60-90W
Recommended Wattage: 75-85W
Juice Well Capacity: 3ml
Juice Feeding Method: Drip / Squonk
Airflow Type: Adjustable Side Airflow
Body Material: Stainless Steel
Insulator Material: German PEEK
Threading: 510 Thread
In the box:
1pc Profile PS Dual Mesh RDA
(parallel deck solid pin pre-installed)
2pc 0.3ohm Mesh
2pc 6mm Thick Cotton Strip
1pc Bending Tool
1pc Cross Head Screwdriver
1pc Allen Key
1pc Accessory Bag
1pc User Manual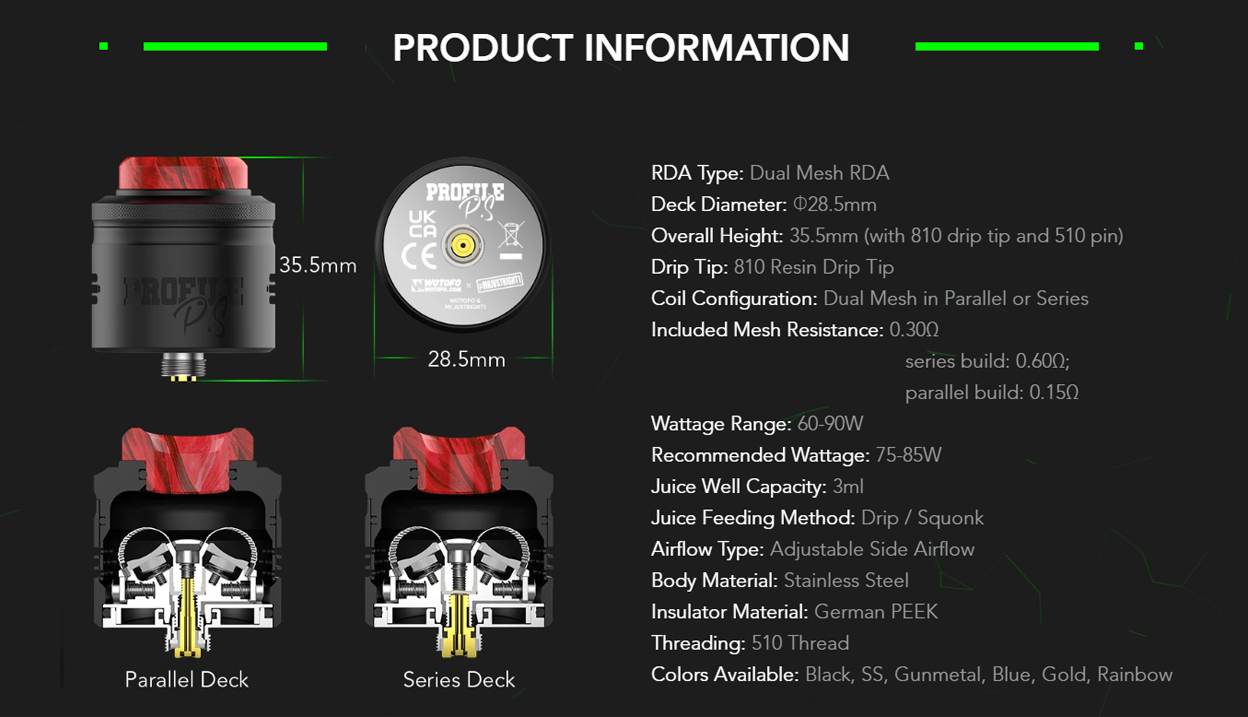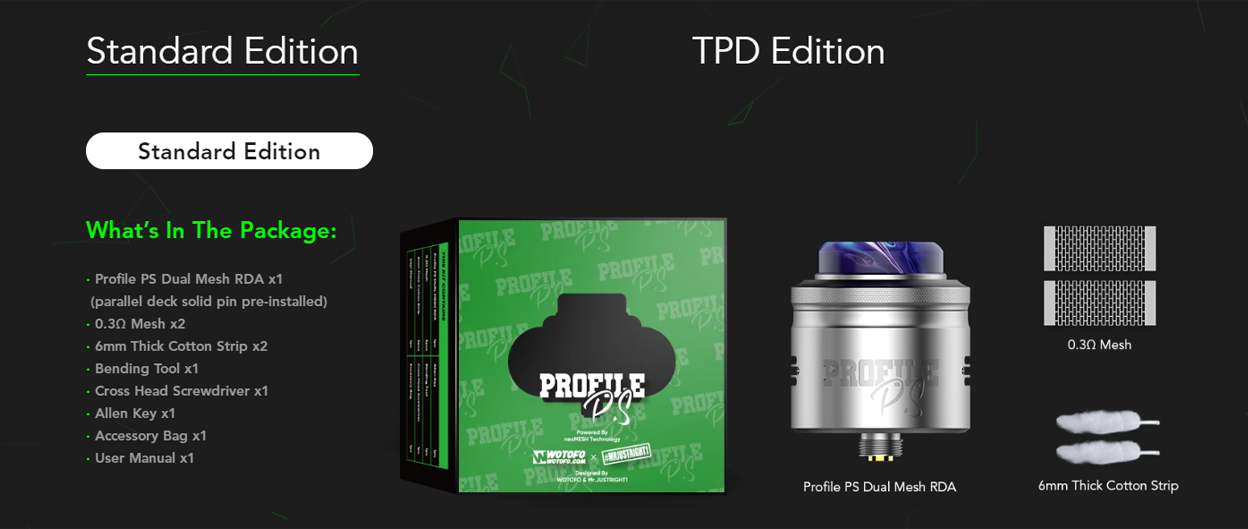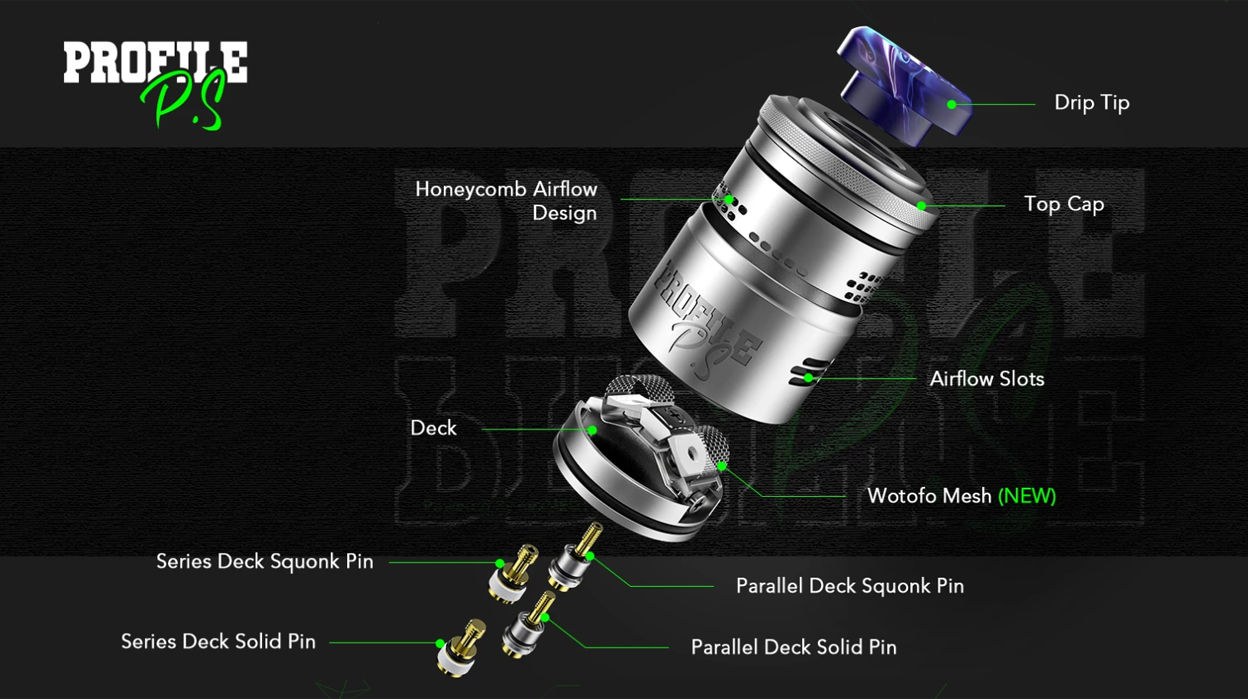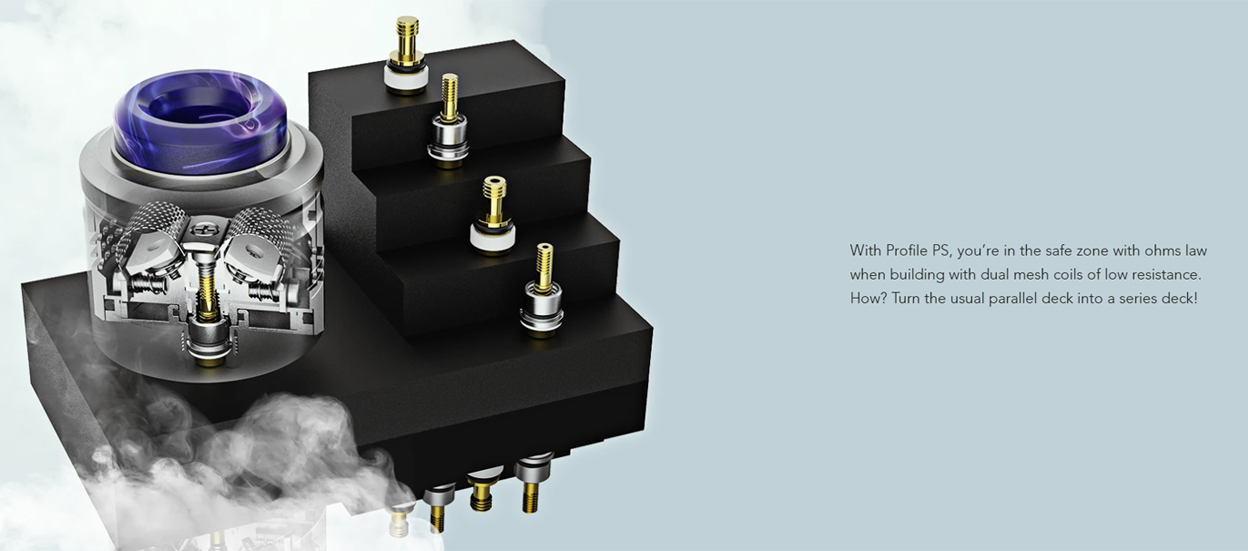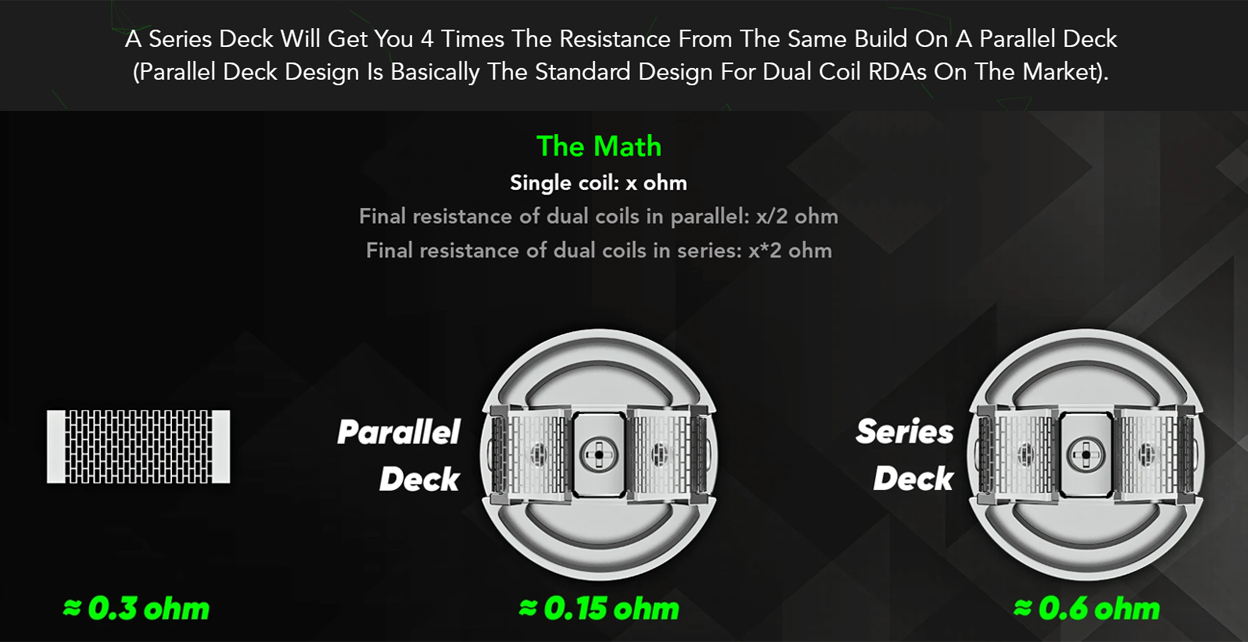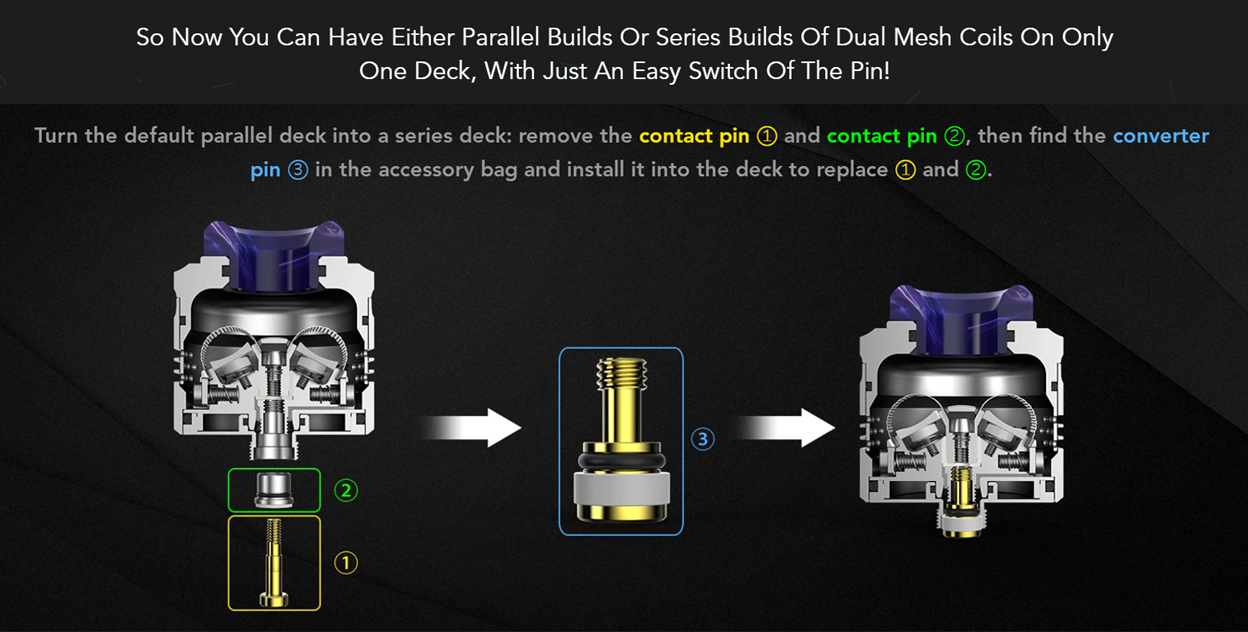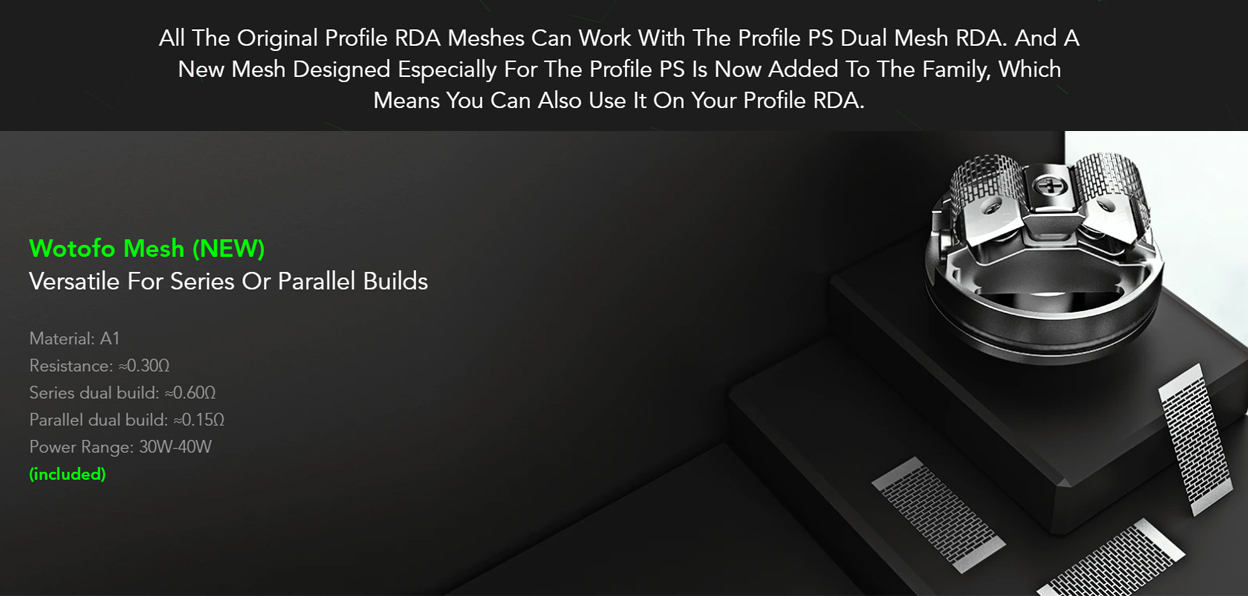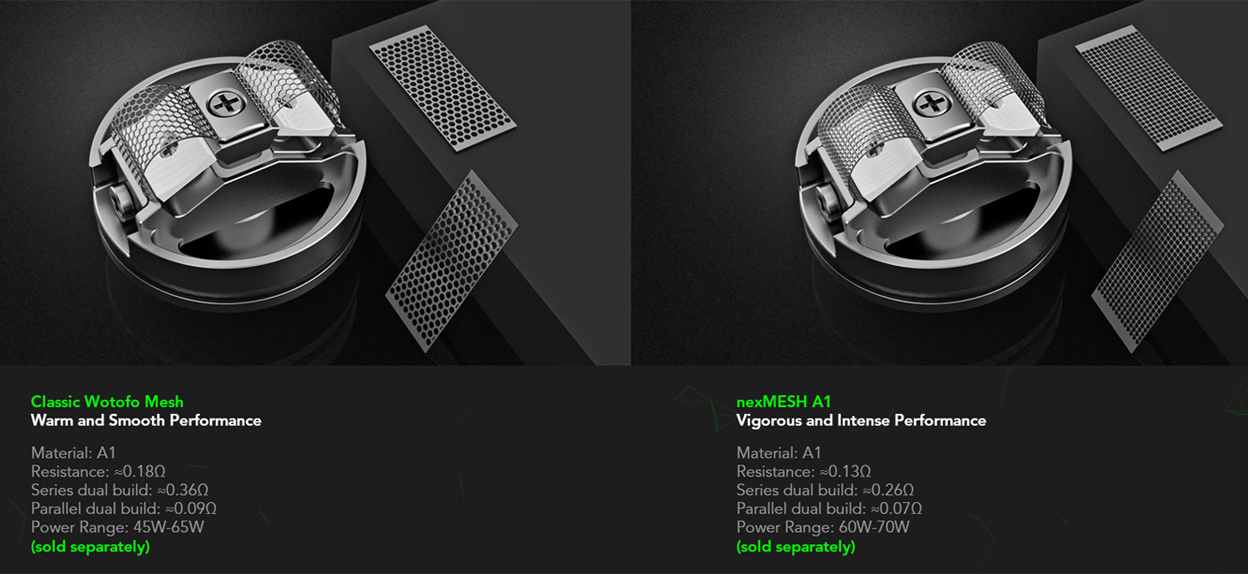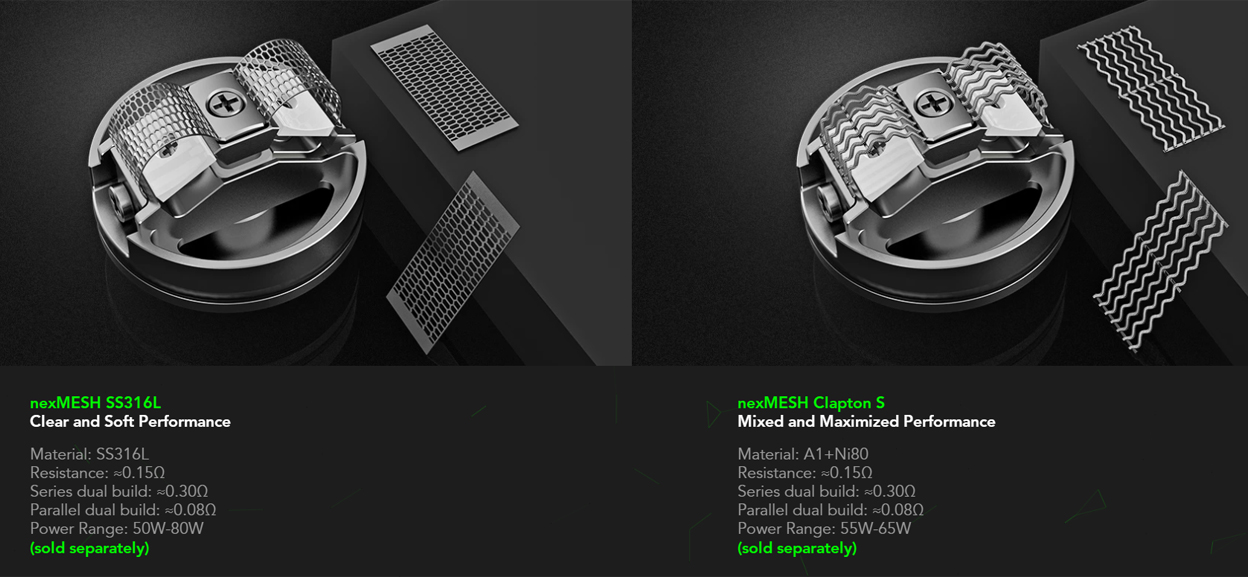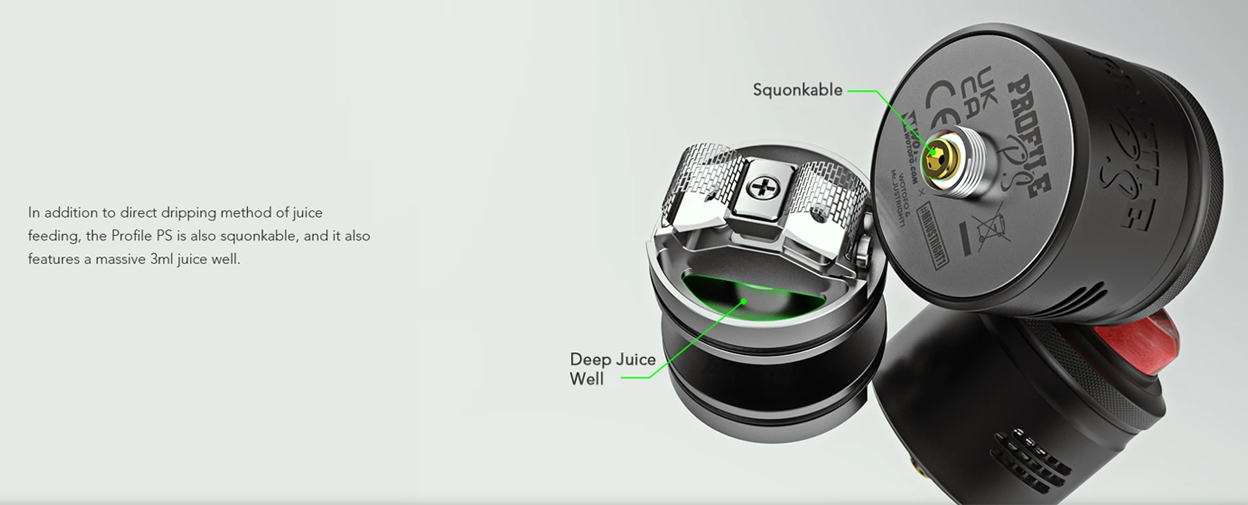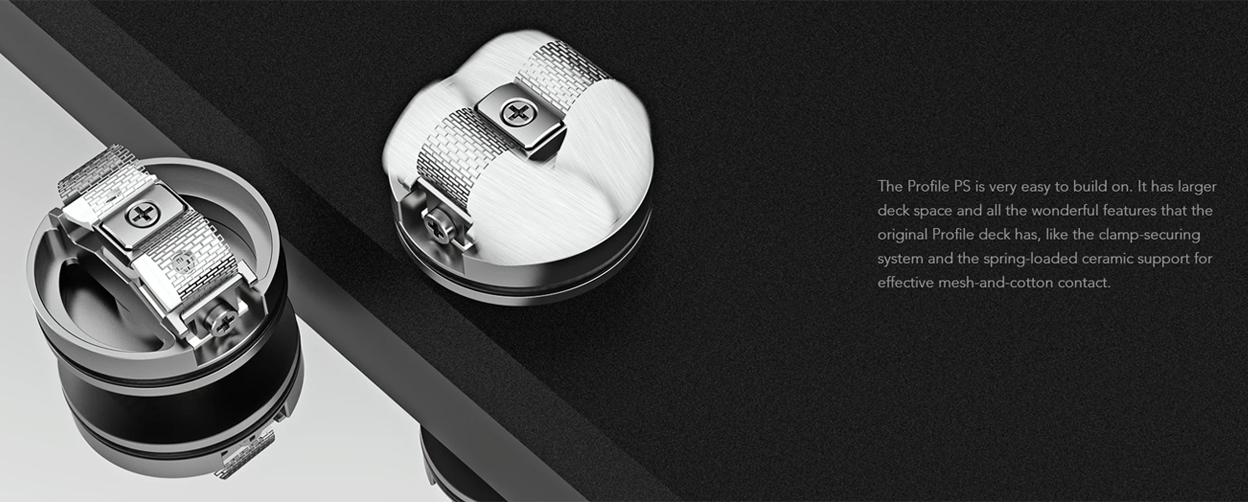 Payment & Security
Your payment information is processed securely. We do not store credit card details nor have access to your credit card information.
Reviews
Best profile rda yet
I'm absolutely amazed at this rda, the parallel and series pins make this an absolute beast, I ran it in series for a few days and it was ok but then once I put it in parallel my mind was blown, it's a nice warm/hot vape and the flavour is top notch and I'm currently running it at 111watts, I would highly recommend this to builders that know abit about parallel vs series and also to others that just like to pop the mesh in and just vape 10/10