Description
The Innokin EQ FLTR is a unique device specially designed to offer the closest traditional cigarette experinece in a vape.
This easy-to-use device has a soft filter closely mimicing the mouth feel of a cigarette, but also provides a hard drip tip, (mouthpiece), to help the new vaper transition to the feel of a typical vape. Both drip tips are biodegradable.
The Innokin EQ FLTR is a pod system, so it is a very simple electronic vape, well suited to beginners.
The integrated battery capacity is 400mAh, which ensures a stable power supply, it can be charged quickly and easily via the micro USB port and is also equipped with an LED indicator for the remaining power.
There are also a series of convenient protective measures to ensure trouble-free and safe atomization. The achievable wattage is 9.5W, which is very suitable for the optimal output of a 1.2ohm coil.
The EQ FLTR kit is an auto draw pod device, meaning no unneccesary buttons and super simple, user friendly vaping.
A dust cap is provided ensuring a clean and dust free mouthpiece.
Use the EQ-FLTR RC, (replaceable coil), pods to preserve pods and reduce plastic waste and costs. The coil is replaceable and compatible with the scepter 1.2ohm coil.
The EQ-FLTR pod is reusable and easy to fill with your favorite e-liquid, it has an inbuilt coil, which once burnt out, can be disposed of entirely.
The EQ-FLTR packaging is 100% Recyclable.
The combination of the auto-draw, the soft filter, and the restricted Mouth-to-Lung vape means this pod system closely mimics the experience of smoking a cigarette, providing new vapers a satisfying transition vape.

Features:
Compact pod system with Filters
Easy to use with high performance
Built-in 400mAh Rechargeable Battery
Auto-draw Mechanism
2ml Refillable EQ-FLTR pods
Compatible with the Scepter 1.2ohm coil
Biodegradable Soft Tip Filters
Protective Cap
100% Recyclable Packaging
Perfect for mouth-to-lung vaping

Brand: Innokin
Device Dimensions: 78.1*16.8 (With Pod); 90.9*16.8 (Without Pod)
Battery: Internal 400mAh
Minimum / Maximum Wattage: 7W-9.5W (1.2ohm coil)
Max. Output Currency: 3A
Tank Capacity: 2ml
Pod Type: EQ-FLTR Pod(integrated 1.2ohm coil)/ EQ-FLTR RC-Pod(coil replaceable)
Compatible: 1.2ohm Sceptre Coils


In the box:
1pc EQ FLTR Pod Kit
1pc Scepter 1.2ohm Coil
5pc Biodegradable Filters
1pc Internal airflow guide
1pc Top Cap
1pc Mouthpiece - Drip tip
1pc Micro USB charging cable
1pc User Manual
1pc Manual of safety instructions and warnings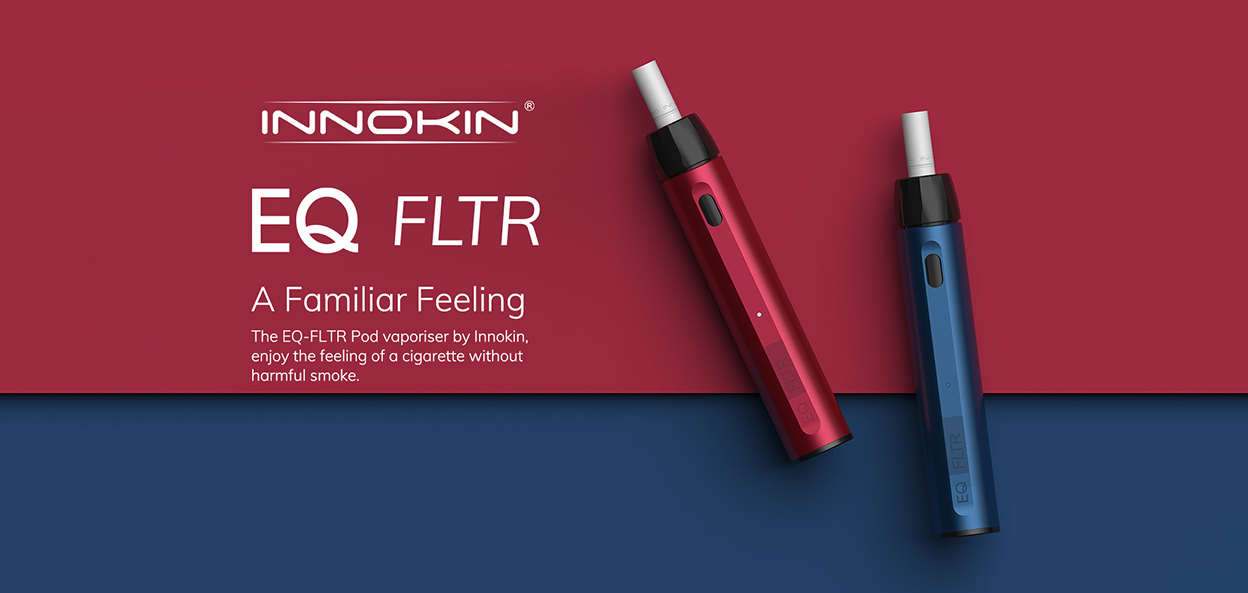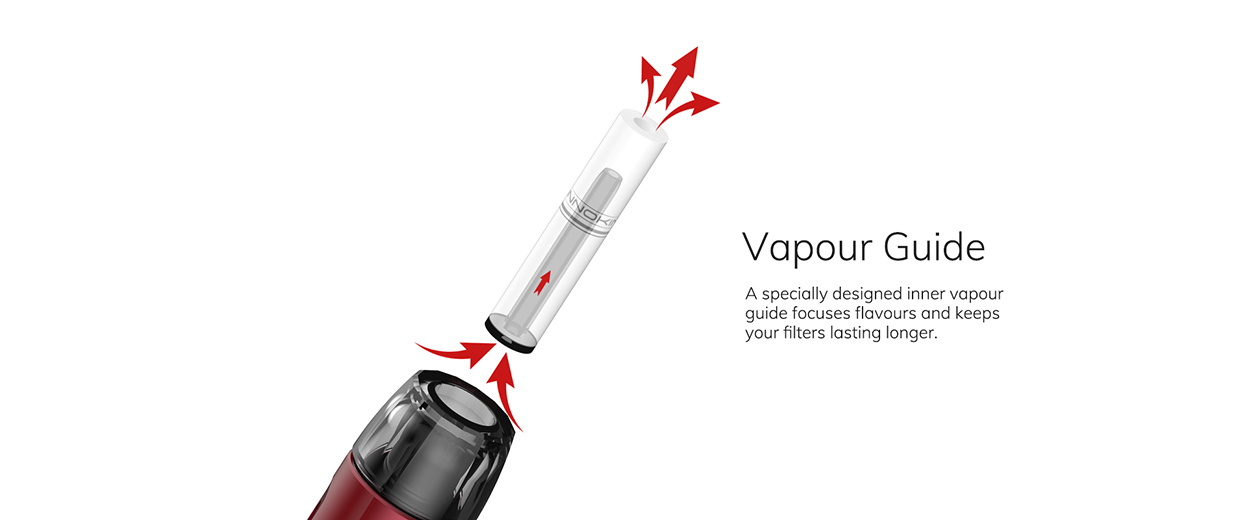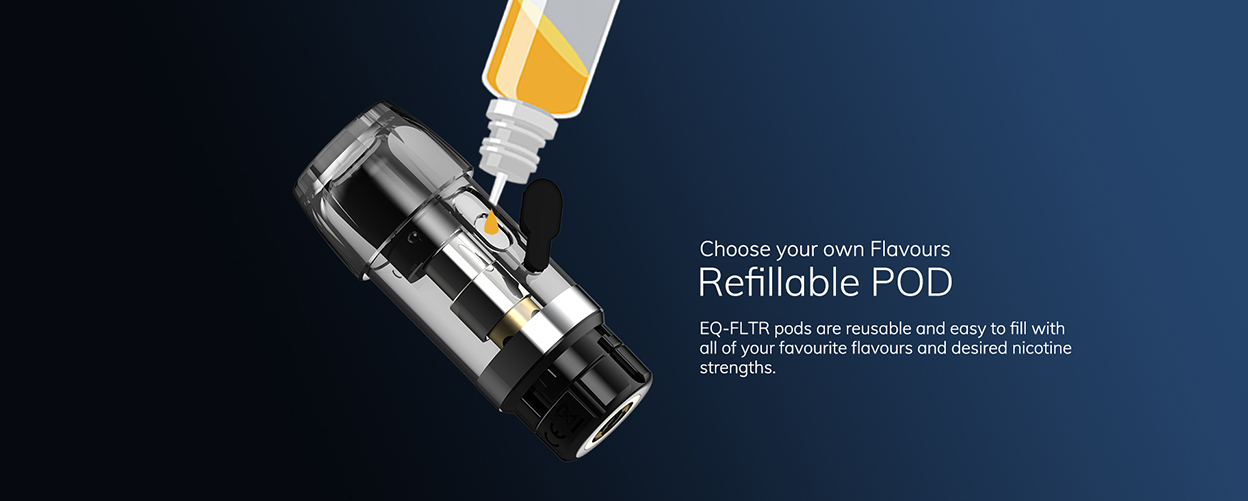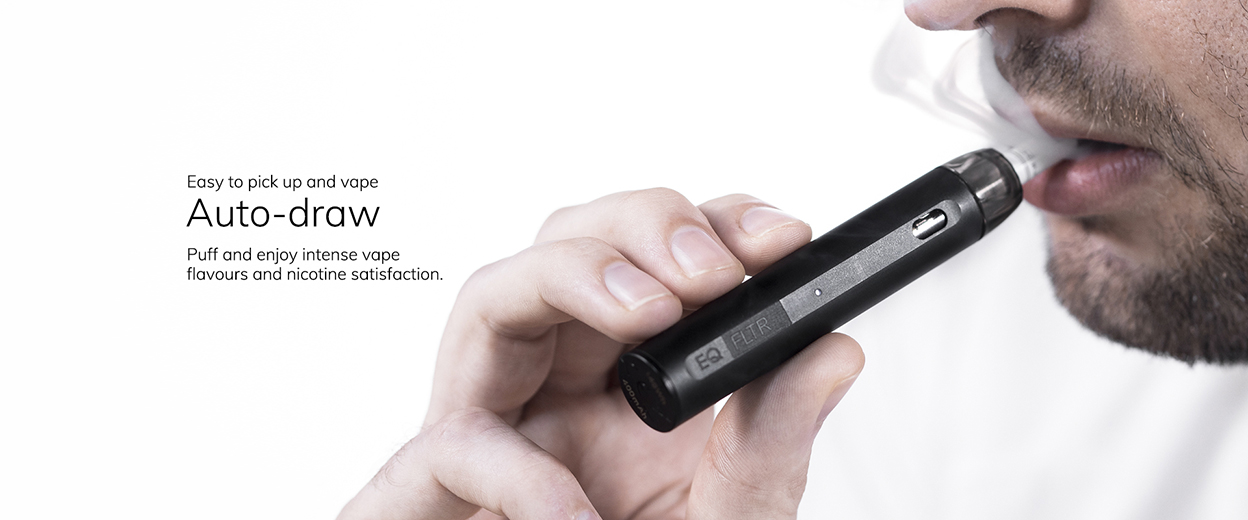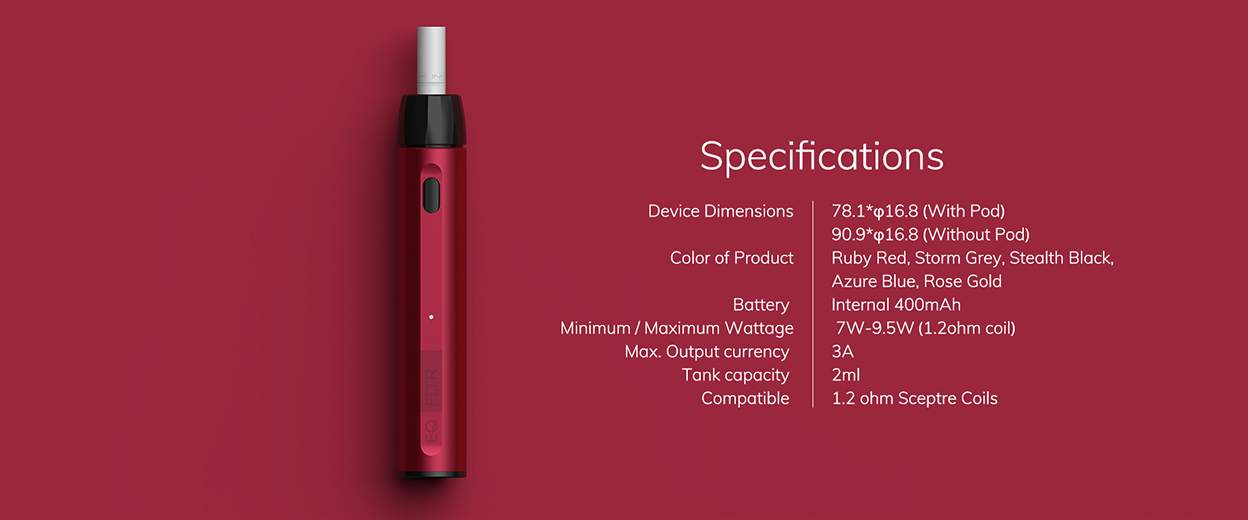 Payment & Security
Your payment information is processed securely. We do not store credit card details nor have access to your credit card information.
Reviews
Awesome
Highly recommend this product, so good to quit smoking, love the buttonless auto draw, it works flawlessly. Wish the battery was a bit bigger but hasn't been an issue so far.
I've ended up purchasing a second vape due to my housemate loving it so much that we fight over it!
Great item for smokers
My wife gave up smoking with this device she loves the filters tried other devices never worked for her.