Description
The latest Digiflavor Siren V4 MTL RTA features a center-located, honeycomb-style airflow to allow air to flow straight to the coil best ensuring outstanding flavour.
The leakproof bottom airflow system with Semi-hidden AFC structure builds on the flavour experience in combination with the airflow design.
Adopting a 22mm single-coil, two-post GTA designed deck, this RTA is easy to build on and simple to trim your coils. 
The Digiflavor Siren MTL V4 has a 2ml PEI chamber with top filling design and both a long and short drip tip.
Included are 4 kinds of MTL coils for DIY fun.

Parameters:
Size: 22* 51mm
Capacity: 2ml chamber
Resistance: φ2.0(MTL Ni80 Clapton 1.2ohm Coil/ MTL Ni80 Fused Clapton 1.4ohm Coil)
φ2.5(KA1 Braided 0.65ohm Coil/ MTL SS316 Fused Clapton 1.0ohm Coil)
Thread: 510

Features:
Single-coil two-post GTA design deck, easy coil-trimming and coil-building
Precise Airflow Control: semi-hidden AFC structure, center-located honeycomb-style airflow holes, bottom adjustable airflow system
Leakproof Design
2ml PEI chamber
Top filling design
Long/ Short Drip Tip Options

Packages:
1* Siren MTL RTA V4
4* Cotton
4* DIY MTL Coils
1* Spare 510 Drip Tip
1* Accessory Kit
2* Spare Slot Screw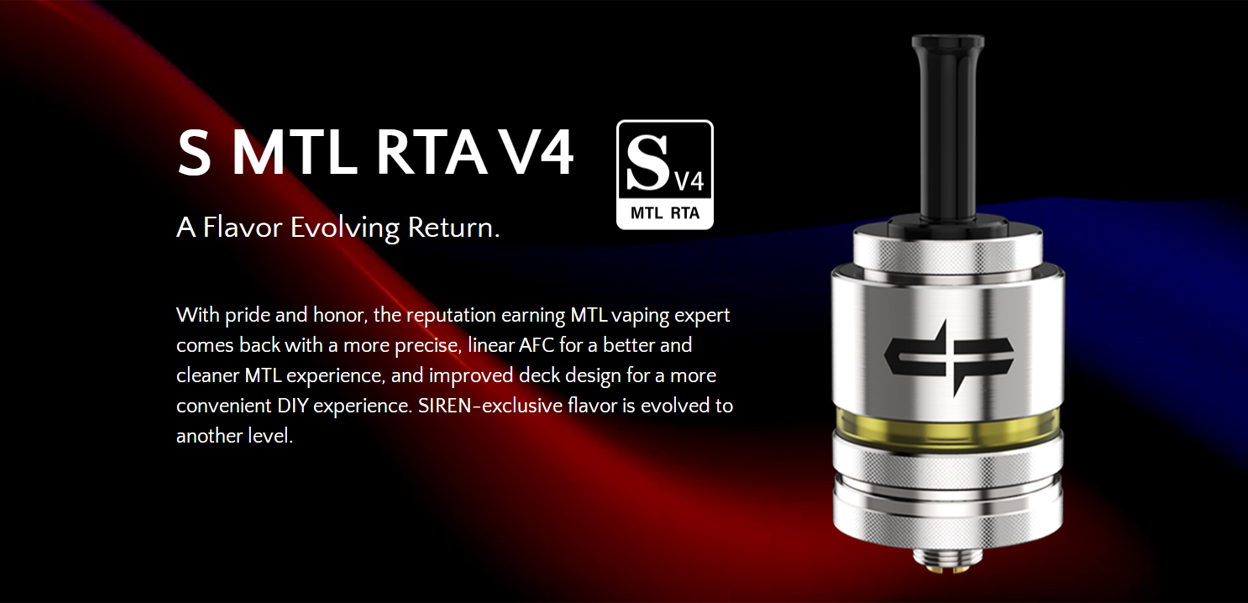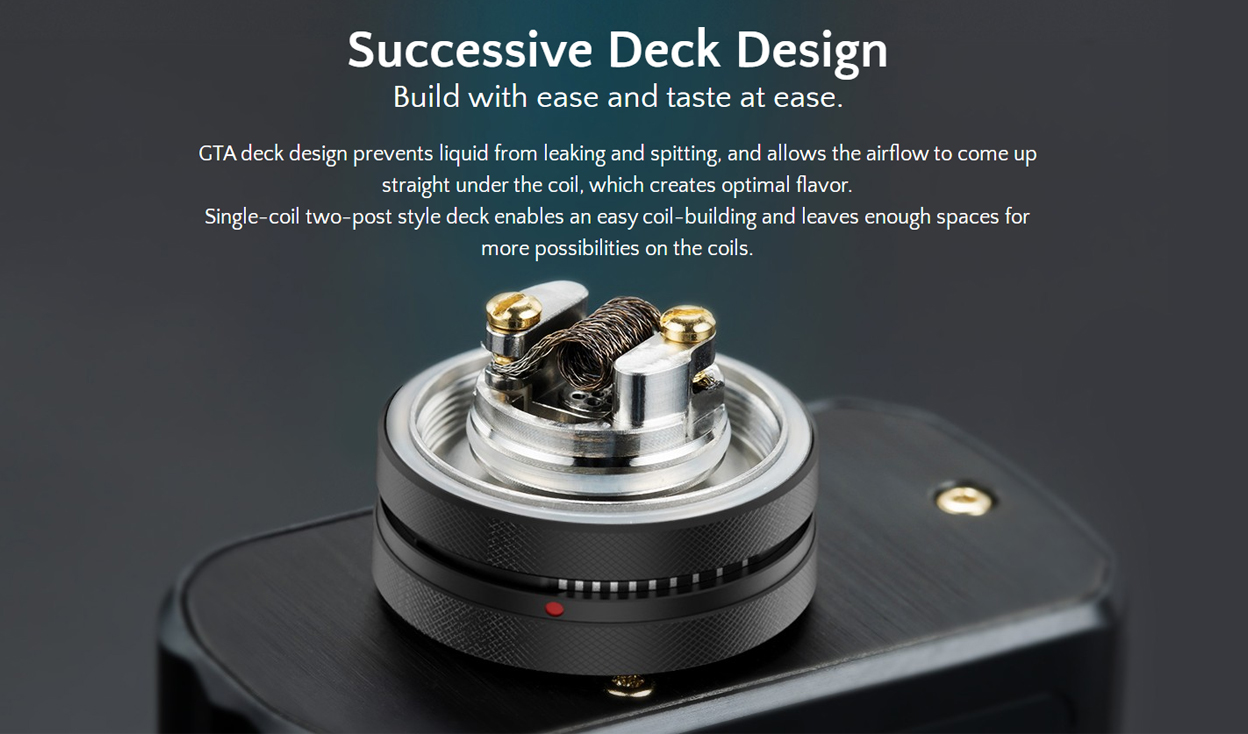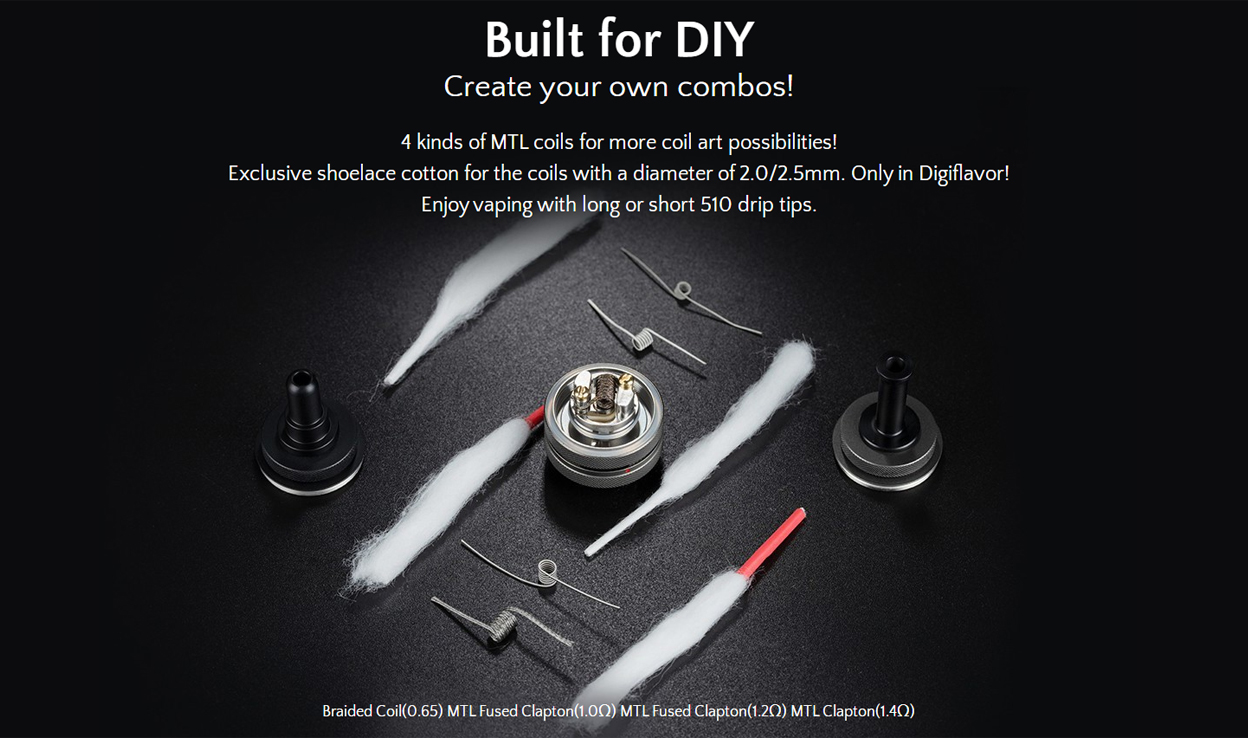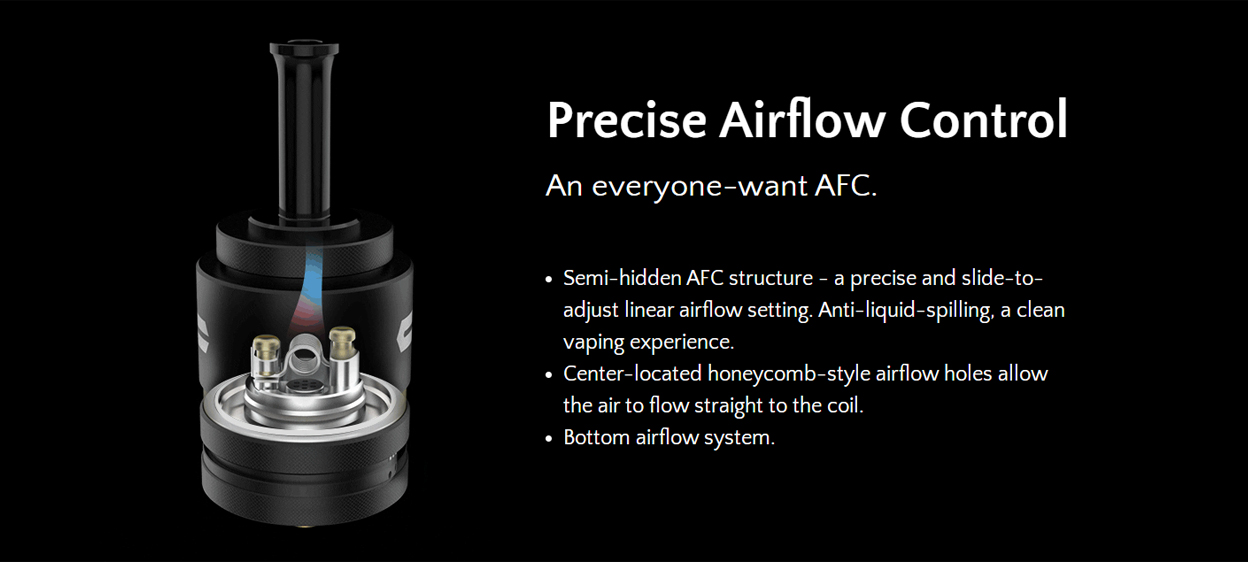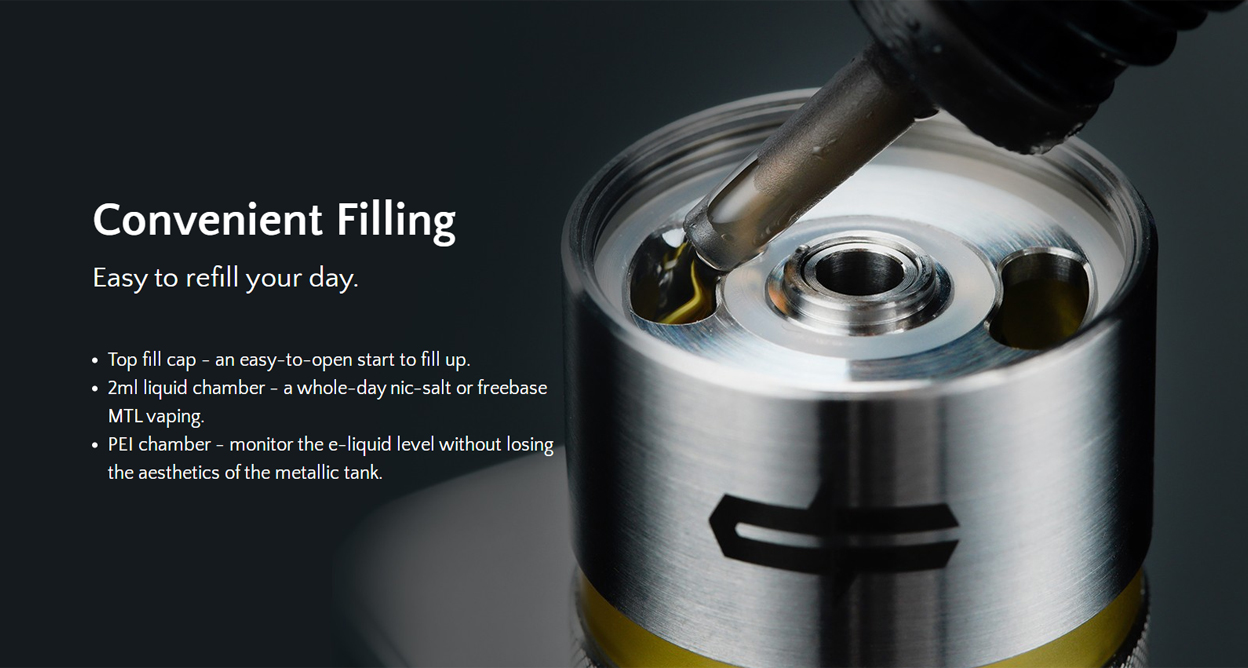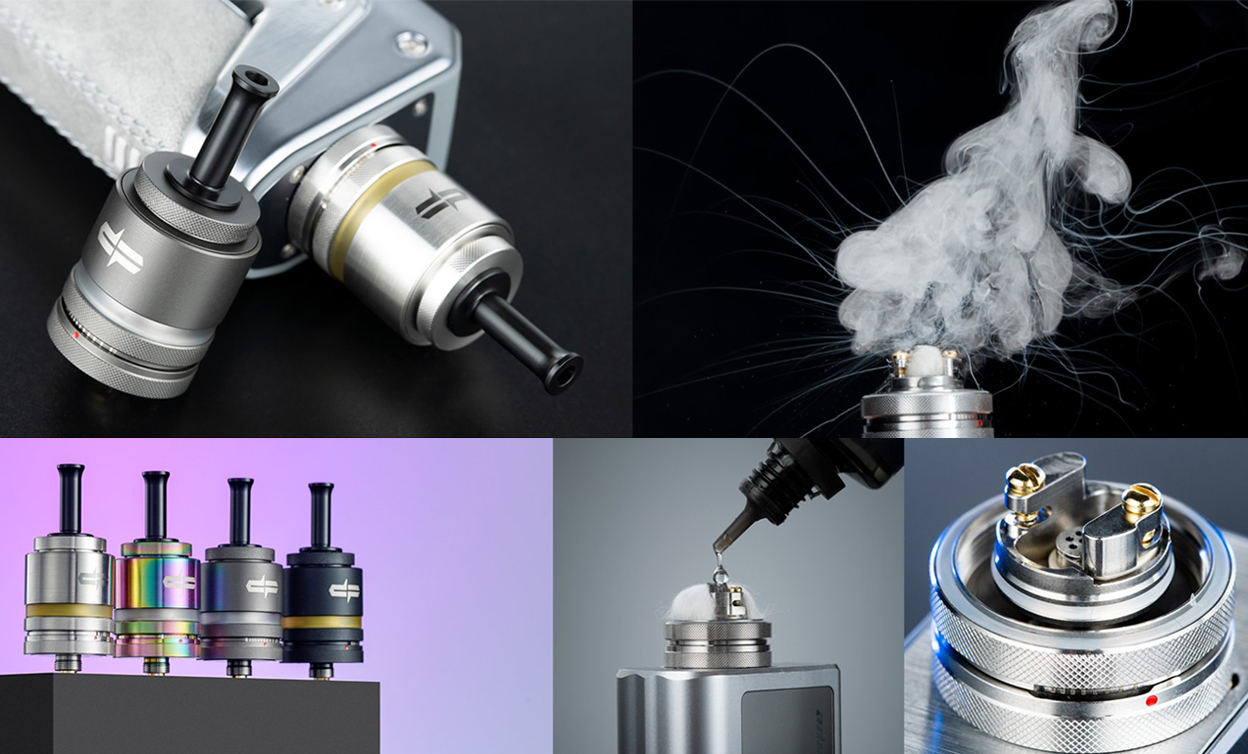 Payment & Security
Your payment information is processed securely. We do not store credit card details nor have access to your credit card information.