Description
The Geekvape M Series Coils are specially designed for the latest Geekvape Z Max Tank.
Promising massive clouds for the cloud chasing enthusiasts, along with serious flavour. Features
-A massive cloud maker, boundless and effortless.
-Max coil size broadens the contact surface between air and liquid,
making a mouthful and enriching flavor.
-Multiple coil configuration. Free up more flavour possibilities.
Options include: 
Geekvape KA1 Mesh 0.14 Coil 0.14ohm(60-80W)
Geekvape KA1 Mesh 0.3 Dual Coil 0.3ohm(55-65W)
Geekvape KA1 Mesh 0.2 Trible Coil 0.2Oohm(70-85W)
Geekvape KA1 Mesh 0.15 Quadra Coil 0.15ohm(80-100W)
5pcs/pack.
***PLEASE NOTE: These are ONLY compatible with the Geekvape Zeus Max Tank )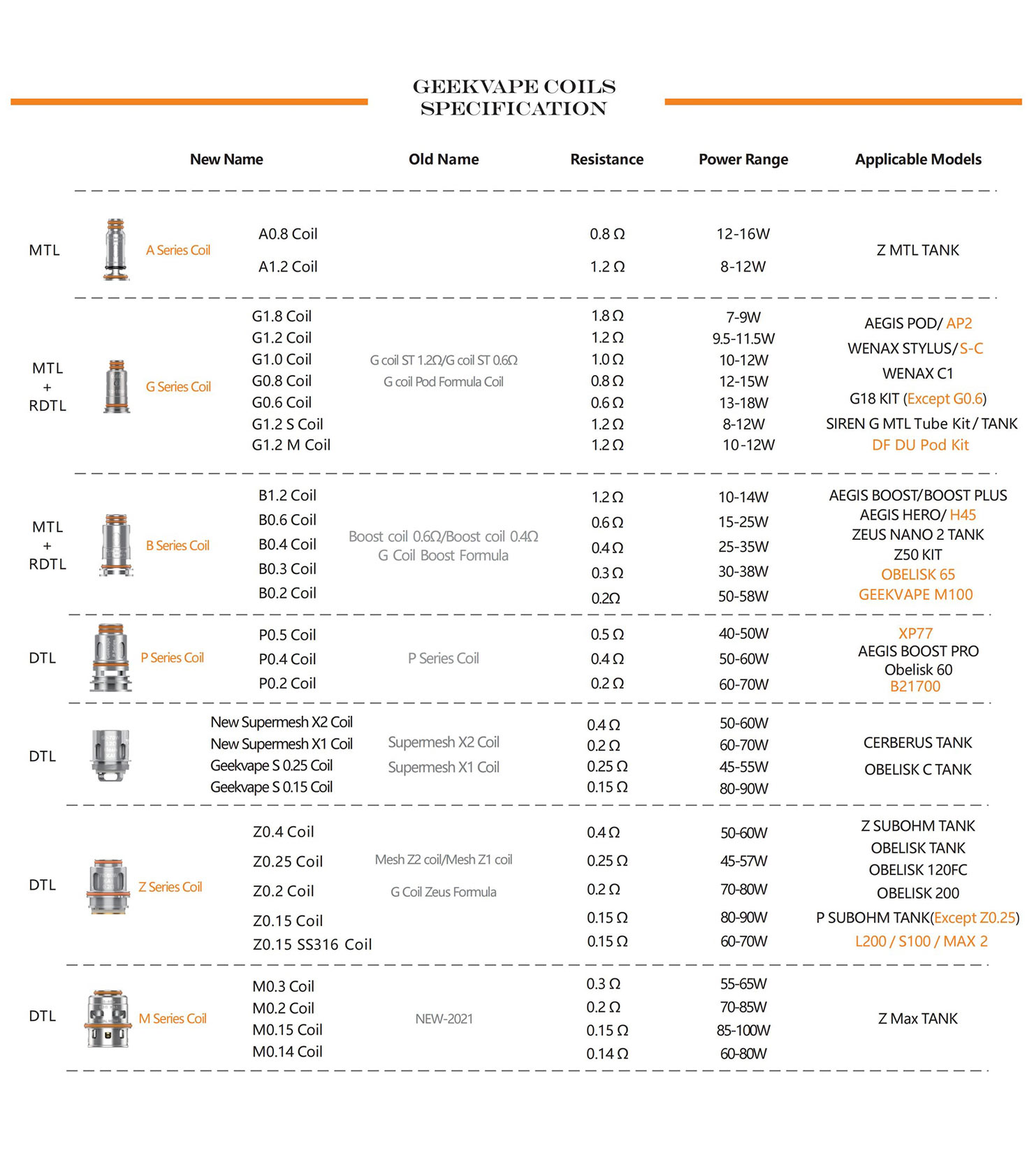 Payment & Security
Your payment information is processed securely. We do not store credit card details nor have access to your credit card information.