Description
The Hellvape Dead Rabbit R Tank is a unique, rebuildable mesh coil tank, allowing you to save money without compromising on flavour or requiring mad building skills!
Boasting a 5ml vape juice capacity, the modified structure demonstrates a bottom airflow system and a condensed chamber culminating in a more delicate and superior  flavour.
A 0.2ohm resistance value is recommended to the power range of 50 to 60W. One pack of R coils, contains 10 stock coils, allowing you to rebuild your coil 10 times.
Compared to the regular coil, it can save 75% cost while allowing you the bragging rights of a vape builder - enjoy the fun of rebuildable mesh coil while keeping it all affordable.
A 510 drip tip, provides a comfortable feel and a strong PCTG plastic material to ensure a superior level of durability.
Classic celtic knots design for a tight and comfortable grip and a bayonet design for easy opening.


Features:
1. Knurled grip to assist bottom airflow adjustment easily
2. Rebuild Your Coil 10 Times A Pack
3. Easy to guide e-liquid rapidly, with long life span
4. Cost saving over coils
5. New style meshed rebuildable tank

Diameter: 25.5mm
Capacity: 5ml/6.5ml
Filling Type: Top filling
Coil: 0.2ohm Meshed Fe-Cr Coil
Recommended Power: 50-60W (0.2ohm)
Drip Tip: 510


In the box:
1pc Hellvape Dead Rabbit R Tank
1pc Bubble Glass Tube 6.5ml (Standard Edition)
5pc Hellvape 0.2ohm Meshed Fe-Cr Coil
5pc Organic Cotton Strip
1pc Coil Building Tool
1pc Accessory Bag
1pc Coil Building Guide
1pc User Manual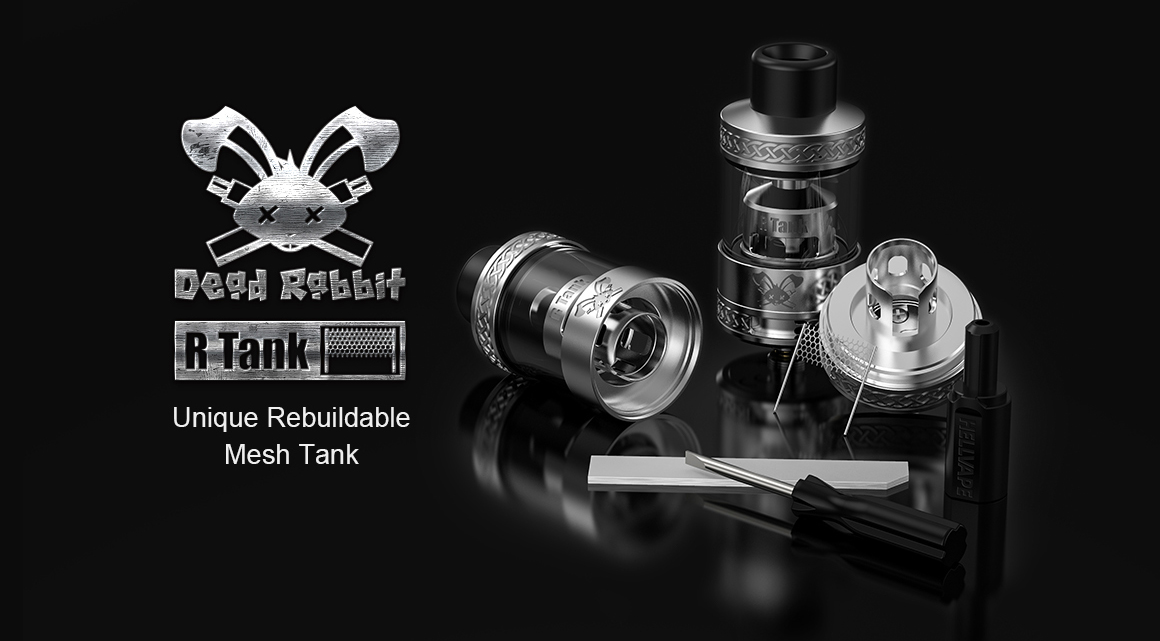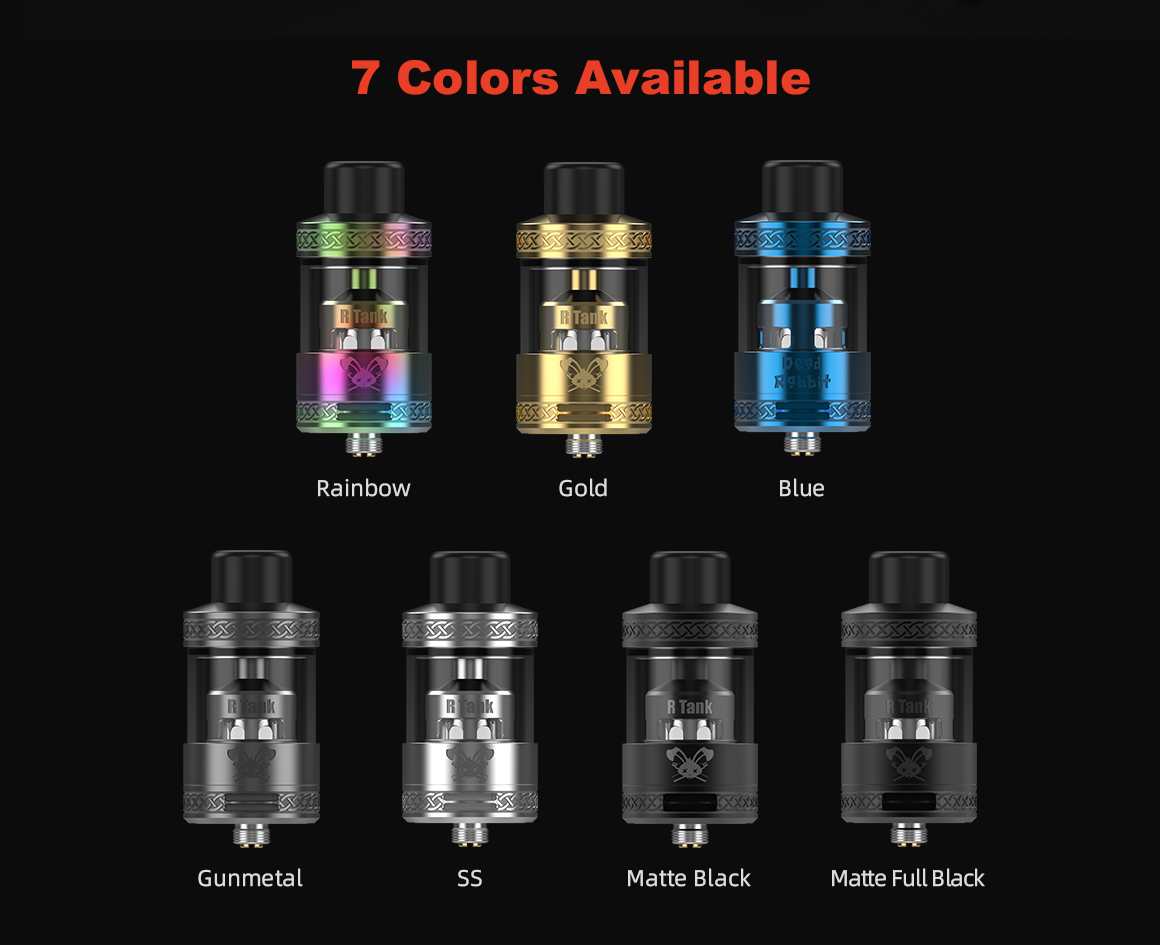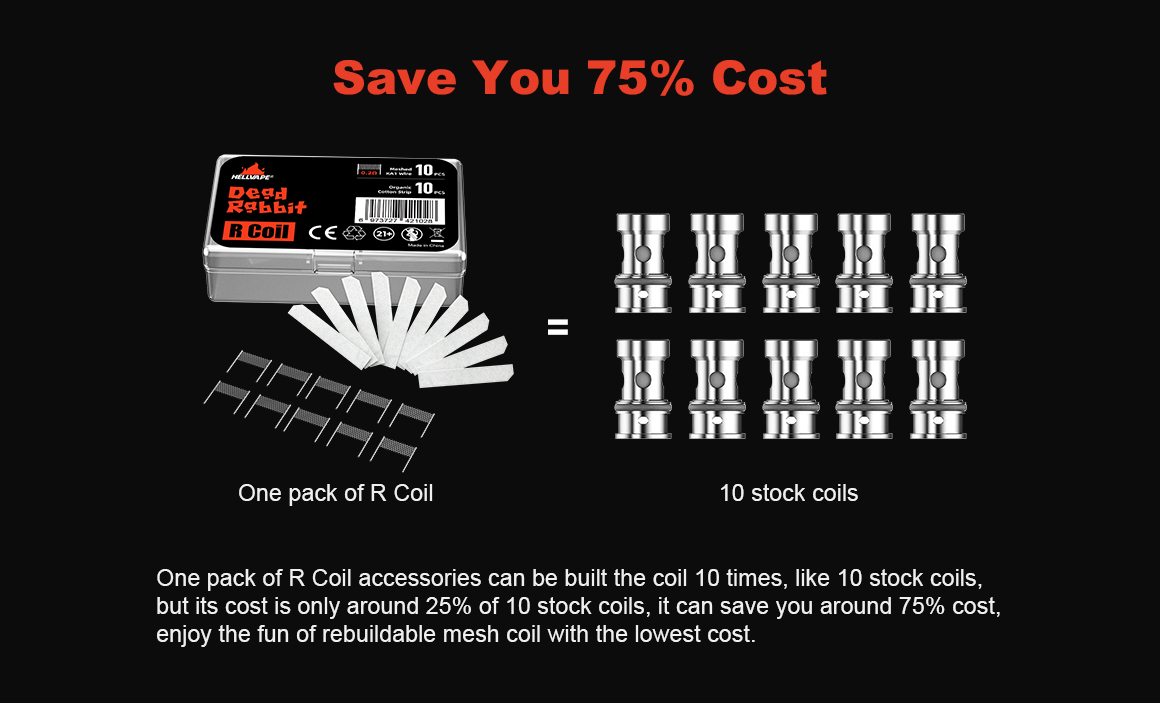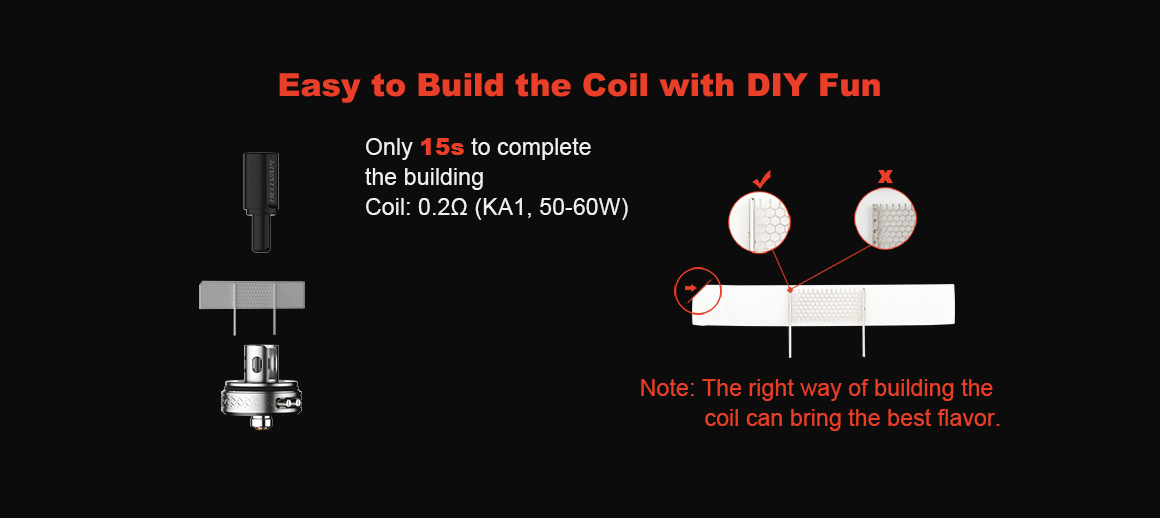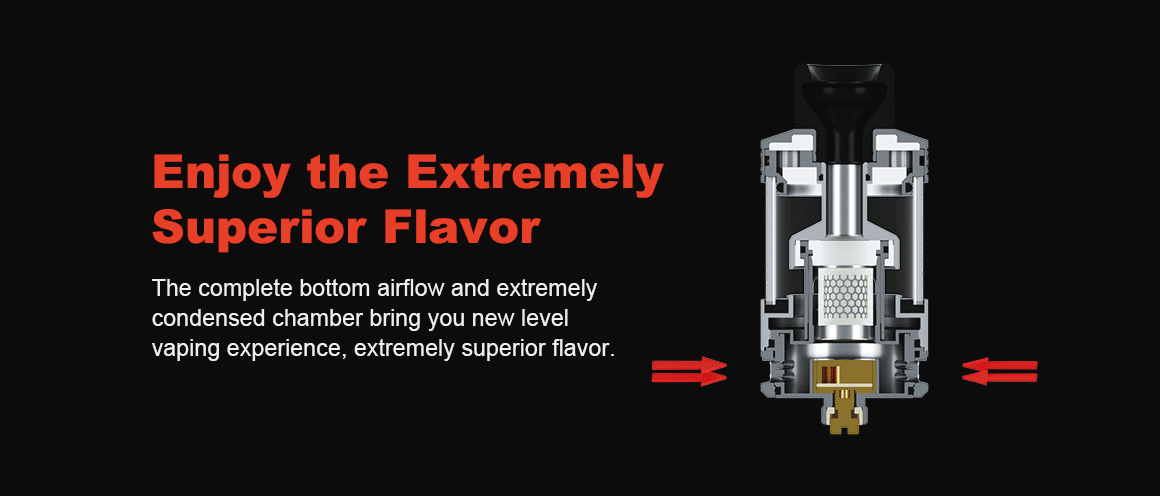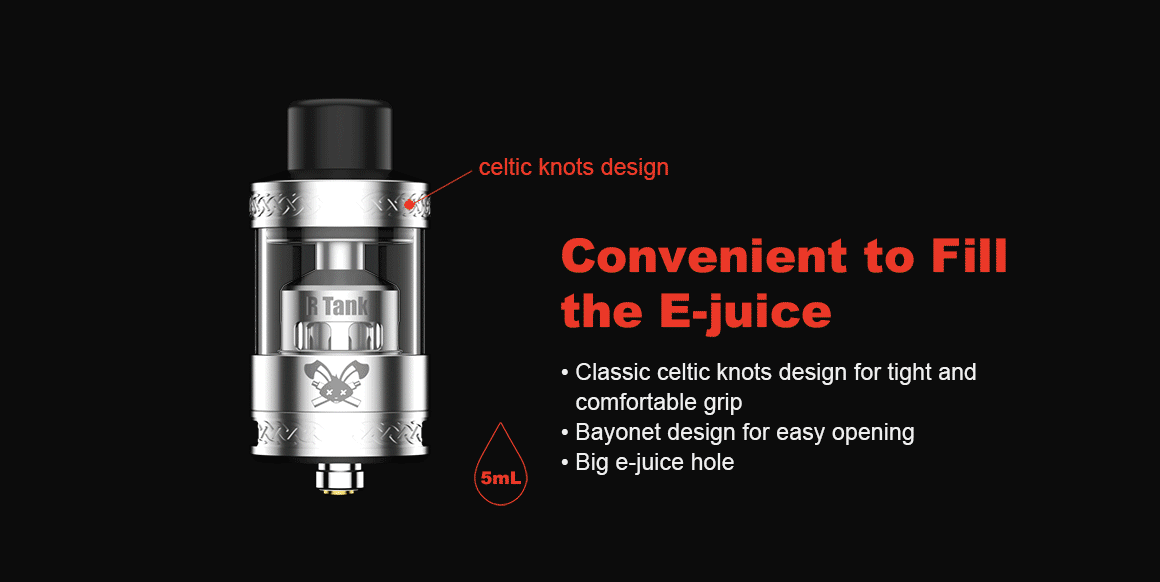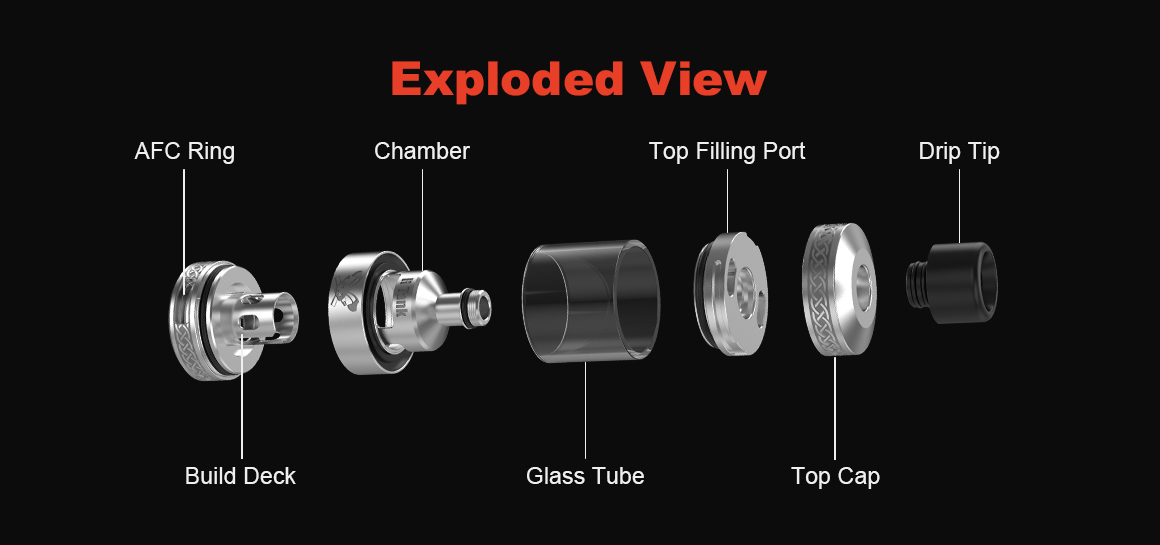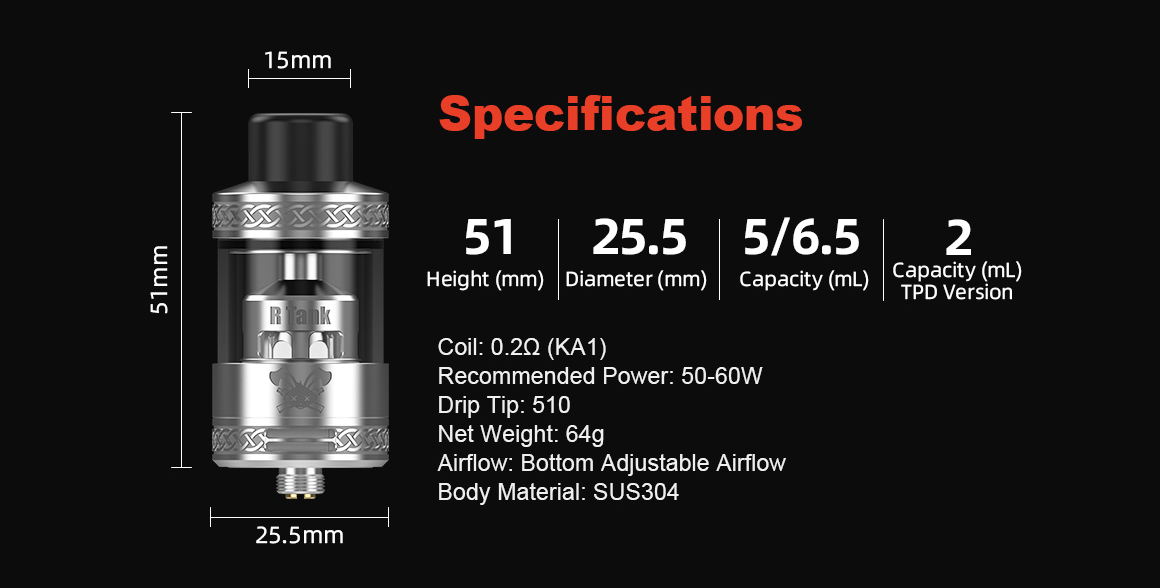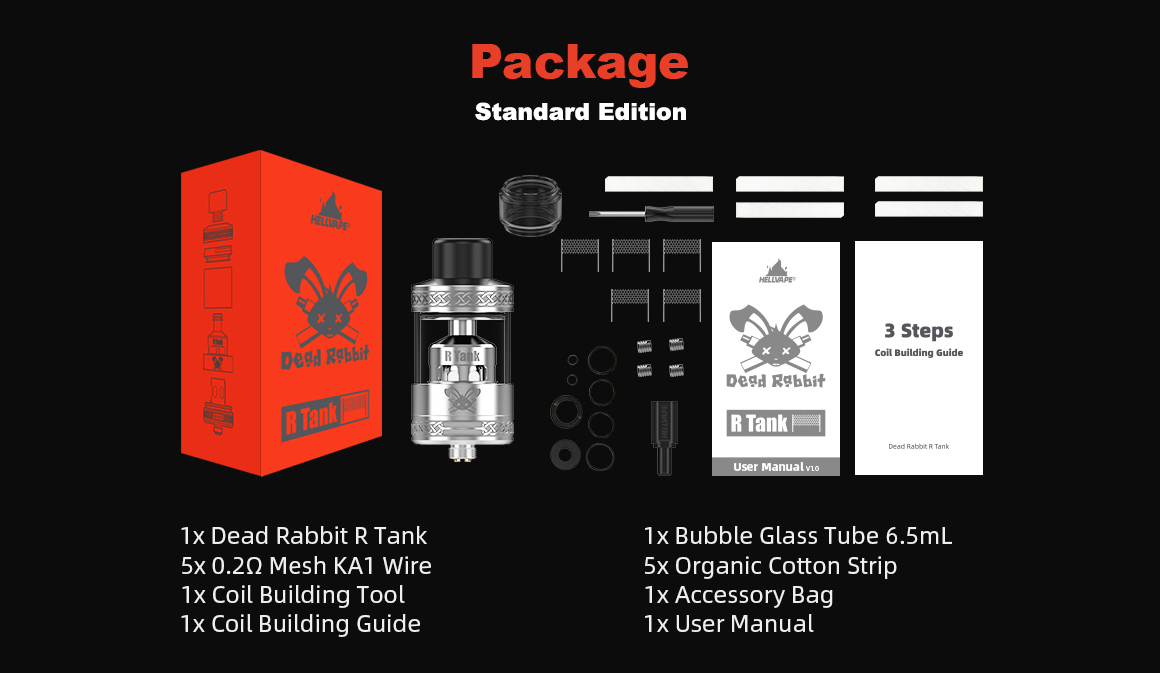 Payment & Security
Your payment information is processed securely. We do not store credit card details nor have access to your credit card information.