Roll over image to zoom in
Description
Introducing a new product By Hellvape and WIRICE's -- Launcher Sub Ohm Tank!
The Launcher Sub Ohm Tank is a 26.5mm in diameter and 25mm at the base, offering 4ml capacity and a Bubble Glass Tube offering 5ml juice storage.
Including 2 mesh coil options to try, the launcher presents a 0.15ohm (50-70w) coil and a  0.21ohm (40-60w) coil utilising the super innovative: SLIDE-IN-LOADNG (S.i.L) System.
It makes the installation of the coil much easier than ever! All you have to do is simply drop the coil into the LAUNCHER TANK, to ditch an old coil full of e-juice is also very easy . You just have to pour it out gently to replace it . Fingers will stay clean during the process. giving you a better vaping experience.

Features
1. 26 . 5mm diameter tank and 25mm at the base
2. Initiative Slide in Loading (S.I.L) System makes the coil installation with ease
3. Simply drop the coil into tank to install coil and pour out to replace it
4. 810 drip tip for greater inhale and a boost of flavour
5. SUS304 medical material for safety and healthy vaping
6. 0.15ohm and 0.21ohm mesh coil with massive vapor and great flavours
7. Knurled grip to remove top cap and refill with ease
8. Bottom adjustable airflow control system
9. 4ml or 5ml e-juice capacity with optional bubble glass

Base Diameter : 25mm /26.5mm
Height : 54mm
Capacity : 5ml / 4ml / 2ml( TPD )
Body Material : SUS304
Glass Material : Pyrex Glass PCTG
Mesh Coil Resistance : 0 15ohm and 0.21ohm
Recommended Wattage: 50w-70w (for 0.15ohm) , 40w-60w (for 0.21ohm)
Thread : 510

Included in box:
1pc launcher tank (4ml)
1pc W802 0.21ohm Mesh Coil
1pc Bubble Glass Tube (5ml)
1pc W801 0.15ohm Mesh Coil
1pc Accessories Bag
1pc User Manual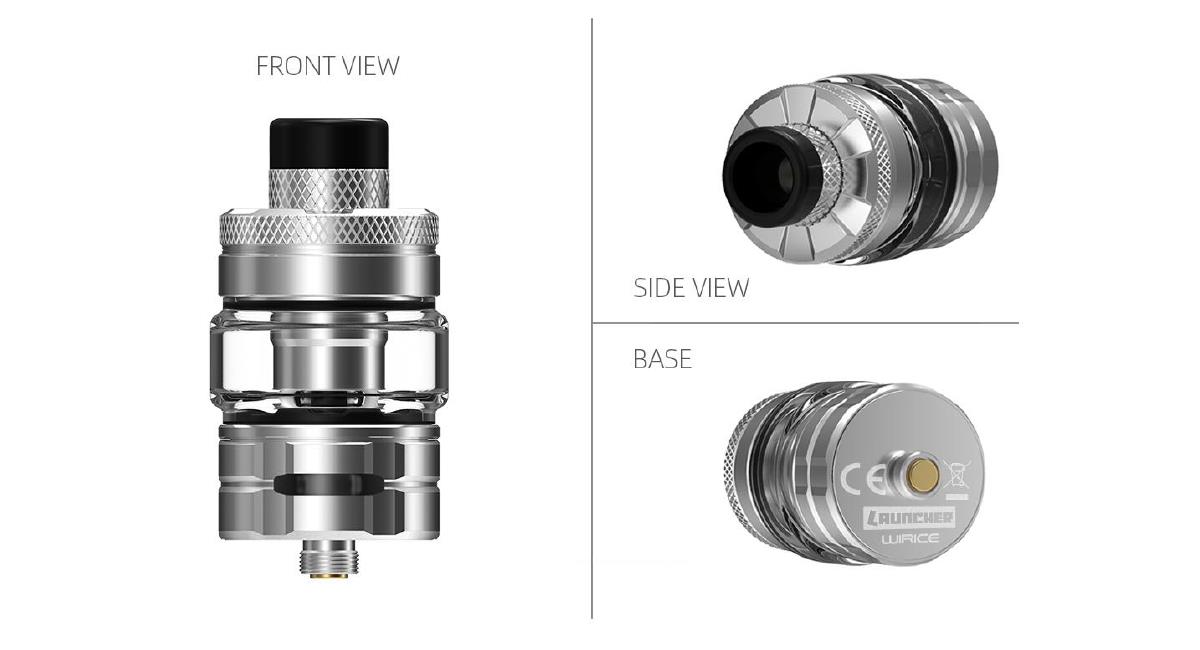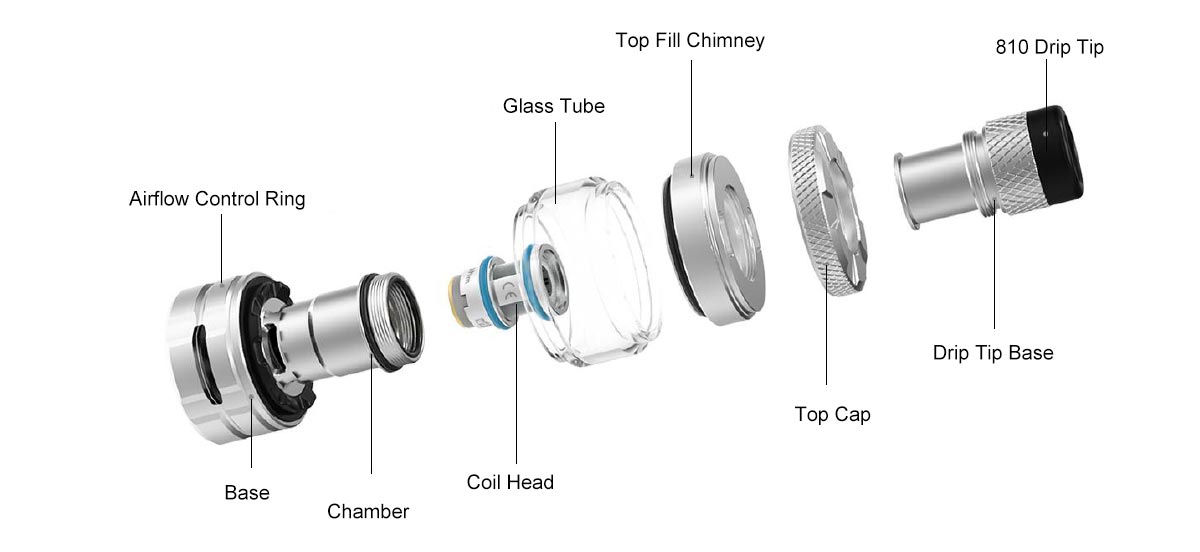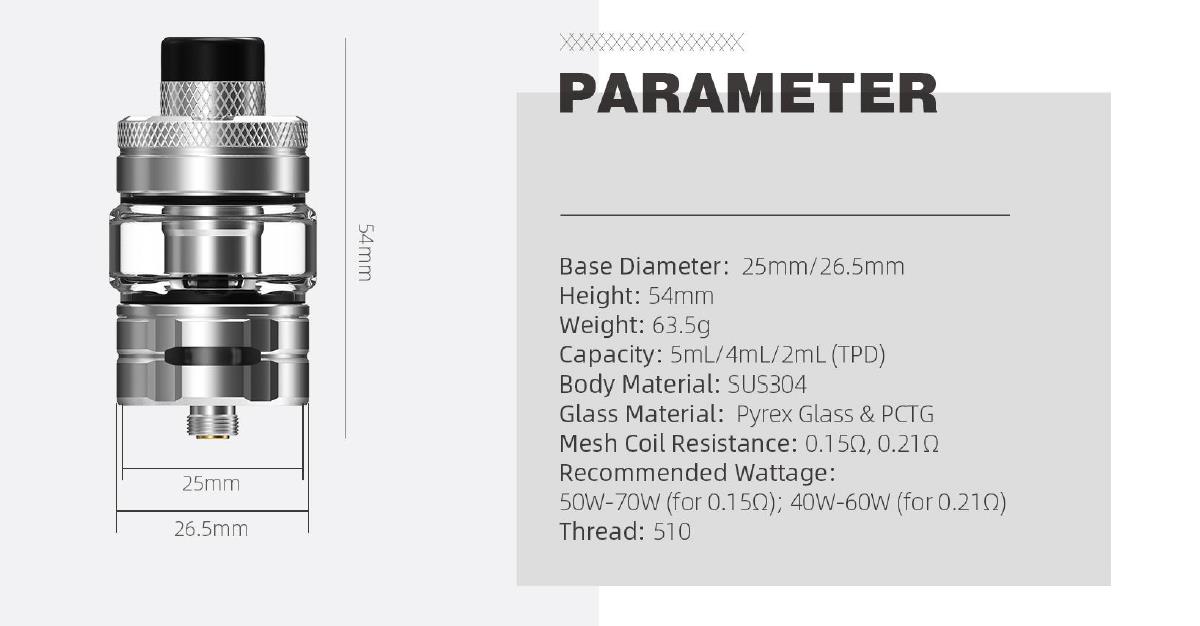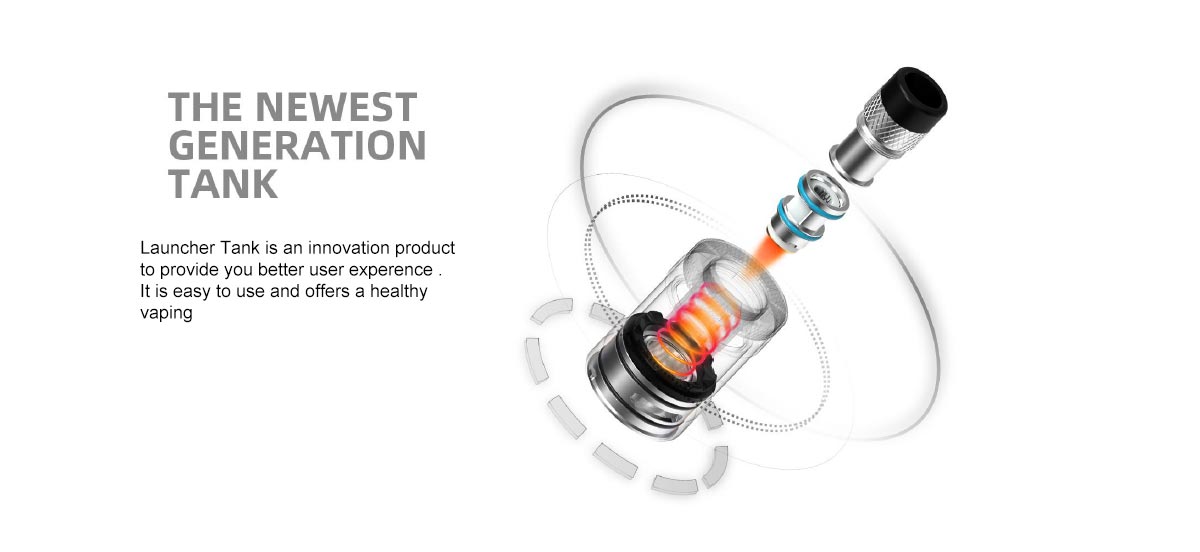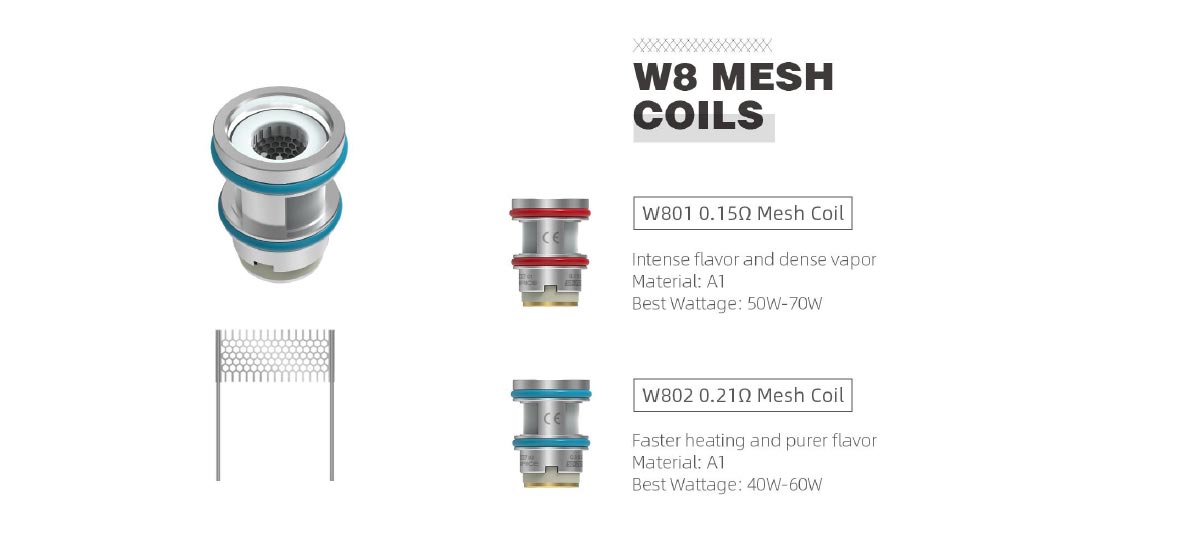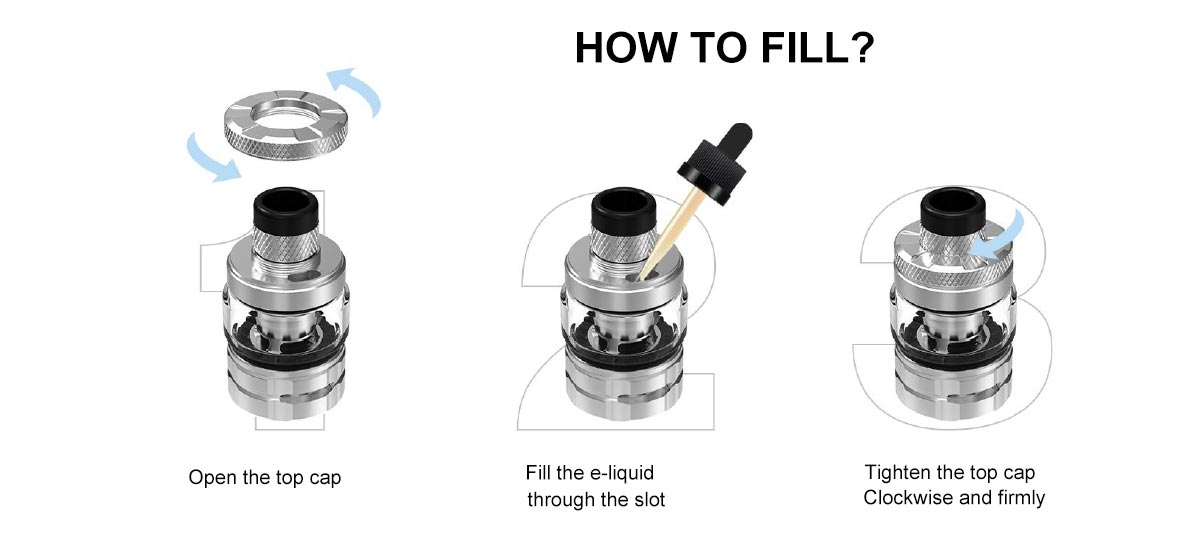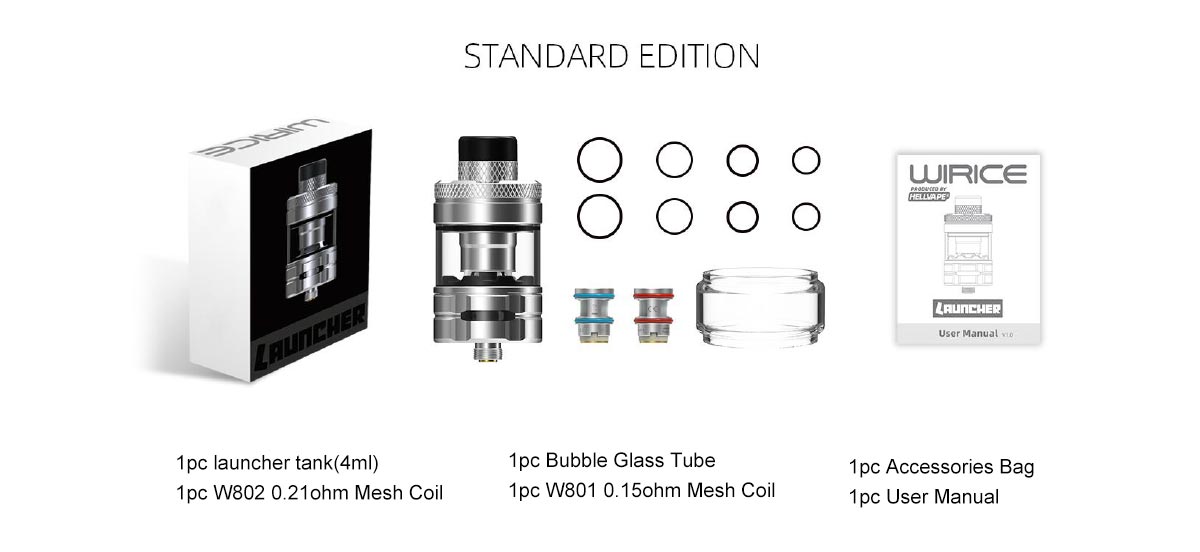 Payment & Security
Your payment information is processed securely. We do not store credit card details nor have access to your credit card information.