Description
The Wotofo SMRT PnP Rebuildable Coil Kit is a complete solution for vaping enthusiasts who love customizing their experience, providing you with everything you need.
SMRT PnP Rebuildable Coil Kit
Wotofo created the SMRT PnP Rebuildable Coil Kit to allow pod vapers a more interactive experience with their vaping products. A completely customizable system, the SMRT PnP Rebuildable Coil Kit is the perfect way to tailor-make your vaping  experience without investing in a lot of expensive and complex tools.
The easier customizability options with the 
SMRT Pod Kit
 can let beginner vapers enjoy a more customizable vaping experience. Even veteran vapers can find it a more convenient method to enjoy a nuanced vaping experience without going through the complexities of RDAs and RTAs.


Wotofo's SMRT PnP Rebuildable Coil Kit is a comprehensive kit that allows you to enjoy rebuilding your vape pod so you can change it to meet your preferences. The kit comes with three different types of nexMESH coils, namely nexMESH Chill, nexMESH Turbo, and nexhMESH Extreme. It also includes an SMRT PnP Rebuildable Coil, cotton strips, and a convenient accessory bag to help you carry everything around with you.
The kit is complete with a building manual that can help newer vape rebuilding enthusiasts get the hang of how it all works and a coiling rod that you can use to conveniently make the customizations to your pod system.
The Wotofo SMRT Coil series is perfect for anybody want cut down on coils waste, or looking for an RDA experice without the hassle well still a little hassle. It is interchangeable with Voopoo Pnp and Vaporesso GTX Coils.
Package Contents in SMRT PnP Rebuildable Coil Kit
1 x SMRT PnP Rebuildable Coil
2 x nexMESH Chill 0.20Ω
2 x nexMESH Turbo 0.20Ω
2 x nexMESH Extreme 0.20Ω
6 x Cotton Strip
1 x Accessory Bag
1 x Coiling Rod
1 x Building Manual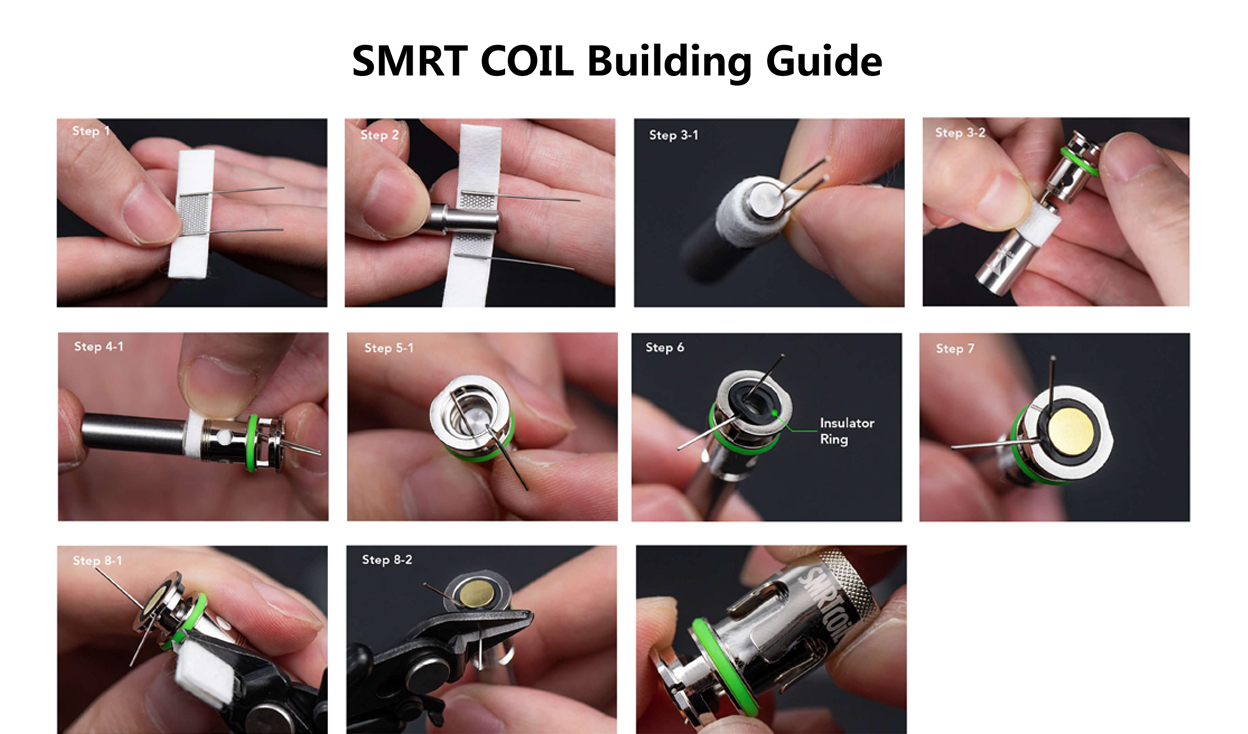 Each set contain:
1pc SMRT PnP Rebuildable Coil
2pc nexMESH Chill
2pc nexMESH Turbo
2pc nexMESH Extreme
6pc Cotton Strip
1pc Accessory Bag
1pc Coiling Rod
1pc User Manual

Payment & Security
Your payment information is processed securely. We do not store credit card details nor have access to your credit card information.
Reviews
WOTOFO SMRT PnP rebuildable coil kit
The SMRT Coil is absolutely brilliant, they vape better than the mass manufactured coils, and are easy to build, after your first one that is😁
WOTOFO SMRT PnP rebuildable
a little bit fiddley but easier with practice to build i brought 3 and by the second perfect build ......perfect to run in the gtx target 80 or any pnp coil pod ....no leaks is the awesome thing unlike the other gtx and pnp coils i have used
WOTOFO SMRT PnP rebuildable coil
These are excellent RBA Unicoils that fit The Voopoo range of pods/tanks as well as those for the Vaporesso GTX series. They perform as well as the prebuilt coils from the original manufacturers and are easy to build. Very Happy!